Deadline: 15-Jul-22
The IDEO Last Mile Money is inviting promising early stage ventures that are connecting underserved communities in emerging markets to digital financial services.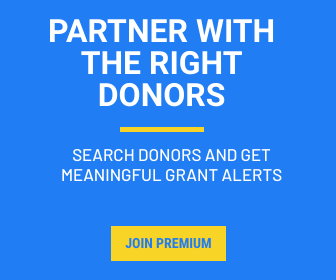 How They Work
Cohort Selection: They will select cohorts in batches – first by June 15th and the second by July 15th. This way you don't have to wait, they can get started when you are ready
Grant Allocation: Once selected, you will receive a grant of $30–50k. Based on how the pilot evolves, they can work with you to top up an additional amount for commercialisation
Design Sprint: Based on your design and pilot needs, they'll staff a team of 3 full time designers* to work with you over a period of 4 – 6 weeks
Why Apply?
They invest in emerging market startups bringing the promise of digital financial services closer to the people who need it the most. They believe that thoughtfully designed solutions such as better access to working capital, on/off ramps from cash to digital money, affordable cross-border remittances, flexible savings etc. can help build financial resilience and create pathways to a better life for millions of last mile users.
They understand design for last-mile users

They provide a range of flexible design support ranging from office hours to 4-6 weeks sprints to help you leverage their expertise

Tap into their powerful network of partners

Their partners will help you problem solve, build tech, improve your systems and launch

Join the IDEO Cash In Cash Out Collective

Their CICO Collective gives you access to salons, speaker series, and co-creation opportunities with other startups building for the last mile

Non-dilutive, flexible capital for testing

They will fund between $30-50k per startup to accelerate your go-to-market and scale up plans with possible top-ups, based on pilot needs
For more information, visit https://lastmile.money/accelerator