Deadline: 25-Jun-22
Are you an established business professional, entrepreneur, or investor with some time on your hands? Do you want to play a bigger role in the exciting startup ecosystem? Do you want to make a tangible difference in the lives of starting entrepreneurs and their journey? If yes, then apply for this 2022 Mentor-Driven Capital Program!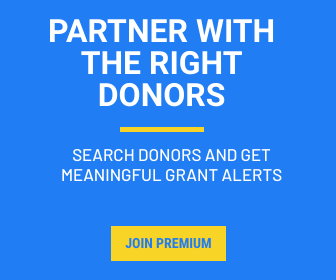 'Mentor-driven capital' is one of VC4A's approaches to creating value for startup ecosystems around the world. It's about finding and supporting motivated and experienced professionals like you to share the knowledge, experience, and network you've acquired over your career with promising entrepreneurs through the VC4A Mentorship Marketplace. As you support your mentee on his/her entrepreneurial journey, you get keen insights into the local startup ecosystem and hone your own mentoring, business & leadership skills.
This program aims to boost your ability as a high-powered mentor through the developed Mentor-Driven Capital framework. You and selected fellow business leaders will receive expert guidance, training, and hands-on expert sessions around mentoring, and join interactive discussions on topics like mentoring founders for fundraising, corporate partnership building, and angel investing.
Program Perks
Attend expert-led sessions on essential mentorship and startup-related topics.
A mentorship guide and online training materials.
Access peer-to-peer learning through expert discussions, group sessions, and networking opportunities.
Get matched with Africa-based founders with mentorship needs through the VC4A Mentorship Marketplace.
Access to partner organizations' demo days and invite-only events such as Africa Early Stage Investor Summit.
What they Expect from You?
The program is open to a maximum of 30 aspiring business mentors from African countries or those with strong ties with – and interest in the continent. The only thing you need to invest during the approx. 2-month program is 4-5 hours per month of your valuable time, knowledge, and network!
Eligibility Criteria
You are based in Africa or closely affiliated with the continent.
You are a senior business professional, entrepreneur, and/or investor with 10+ years of experience.
Interested in the startup ecosystem and keen to support startup companies.
Can attend the 5 virtual online bootcamp sessions and expert sessions between July and August 2022 (each session is approx. 1-1.5 hours, totals about 3-4 hours/month).
Willing to offer mentorship post the program to African startups through the VC4A Mentorship Marketplace.
For more information, visit https://vc4a.com/vc4a/mdc-africa-2022