Deadline: 04-Nov-22
Applications for Batch 2 of the Accelerate Aichi by 500 Global Landing Pad Program are now open.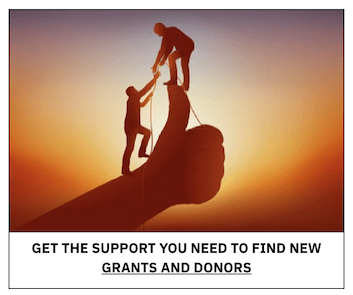 This 8-week program is designed to help international growth-stage startups develop and validate a Japan-focused GTM strategy alongside Japanese corporate partners and industry experts. Apply by November 04 to be considered!
500 Global is collaborating with the Aichi Prefectural Government to develop and grow the startup ecosystem within Aichi aiming to build a strong base for startups to land and work in the region.
500 Global will work with Aichi Prefecture to form a startup ecosystem within the prefecture and build a solid foundation for startups to operate in the region. In this initiative, three types of programs will be held in Aichi Prefecture, aiming to create a successful model for startups, promote the development of the entire startup ecosystem, and build an open innovation culture that produces innovative technologies and business models.
An 8-week market access program that attracts about 15 overseas startups to Aichi
An 8-week Landing Pad Market-Access Program that aims to bring 15+ international startups to Aichi
Sectors
They are looking for startups in the below sectors:
Sustainability

Carbon capturing/measurement
Gas or fuel purification
Waste management / recycling
Power generation tech (energy conversion, efficiency, storage)
Renewable energy tech
Lab grown meat or aquaculture technology

Manufacturing

Facilities or land management (inspection, communication, data)
Optimising manufacturing or production processes
New materials, new technologies

Mobility/Smart Cities

Spatial design
Autonomous vehicle tech/enhancement
Future of work (virtual)
Disaster prevention

HealthTech / MedTech
Benefits
The Landing Pad Program offers founders:
Robust Startup Ecosystem

Be part of a bustling startup ecosystem leading in the automotive, manufacturing, mobility, and energy sectors.

Corporate and Global Connections

Connect with Japanese corporate partners and key stakeholders to validate your business ideas and expansion plans. Access their global network of startups, mentors, and industry partners with extensive knowledge and experience in global expansion.

Tailored Mentorship

Work with expert mentors to validate your product-market fit and gain insights into the Japanese market to craft an effective market expansion strategy.
Phases
Phase 1 (4 Weeks, Virtual)

Understanding the Japan Market and GTM Strategy
This 4-week phase 1 will be conducted virtually. Startups will understand and learn how to navigate business expansion in Japan from their pool of expert mentors. Startups will also develop their Japan-specific go-to-market strategy and roadmap learn sales and marketing best practices suitable for Japan, and refine product-market fit  for your solutions.

Phase 2 (4 Weeks, In Person)

Japan Market Immersion & Exploration
This 4-week phase 2 will be held in person in Japan. Startups will focus on running experiments, talking to Japanese customers and will have the opportunity to connect with Japanese corporate partners and ecosystem stakeholders through curated networking events and sessions. In addition, startups will learn how to develop an effective presentation to Japanese audiences and work with assigned mentors to refine your capital attraction strategy.

[Optional] Post-Program Support (4 Weeks, Virtual Or In-Person)

Mentorship for Monitoring & Assessing
Each startup who attended Phase 2 will get 1 hour per week with their mentors (optional) for them to continue their expansion plans by getting the support from their mentors. This can be done in person or virtually, depending on whether the team members choose to stay on in Japan.
What you can expect?
The Accelerate Aichi by 500 Global Landing Pad program is designed to help international startups develop a customised Japan-focused go-to-market business plan and growth strategy.
Criteria
They are looking for startups that meet the following criteria:

Growth-stage global startups ready for market expansion
Committed to exploring expansion into Japan through the Aichi Prefecture
Able to commit at least one (1) key team member for the duration of the program who will be focused on expansion plans
Providing tech-enabled solutions from the sectors listed below
Willing to be physically present in Nagoya, Aichi for Phase 2 of the program (at least 4 weeks)
Please note that this is a non-investment program
For more information, visit https://500.co/accelerators/accelerate-aichi#landing-pad-program