Deadline: 18-Nov-22
The Alzheimer's Association is seeking applications for its Leveraging Model & Data Resources to Advance Alzheimer's and Dementia Discovery Program (ALZ Discovery Grant Program).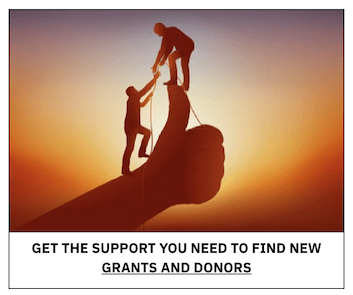 The ALZ Discovery Grant Program will aim to fund projects that leverage and utilize data sets such as those now available through the MODEL-AD AD Knowledge Portal or MODEL-AD and related animal models available through The Jackson Laboratory for new research proposals. Although Alzheimer's research has significantly advanced in recent years, the field still faces challenges in the ability to translate basic science discoveries into effective treatments and evidence-based clinical practices for dementia care. Preference will be given to projects that are collaborative and multidisciplinary.
The Alzheimer's Association has recognized the opportunity to leverage the tremendous resources being developed and advanced throughout the field, including those developed by MODEL-AD centers.
Funding Information
The maximum grant amount is $250,000, with anticipated funding ranges to be $100,000 to $250,000 depending on the project scope and resources utilized (experimental or experimental/computational projects).
Projects using entirely public downloadable data from AD Knowledge Portal (computational projects) and no other resources (for example: animals, brain tissue, organs) are limited to $100,000. Budget spending should be appropriately aligned to the specific aims and proposed milestones of the project. The maximum project duration is 3 years for projects utilizing live animals and up to 2 years for projects not using live animals. There is no minimum timeframe. Indirect costs are restricted to no more than 10% of the total budget and are inclusive of the maximum grant amount noted.
Models
They encourage investigators to explore the data of the models that are available through the AD Knowledge Portal and Agora and explore the data resources available in the MODEL-AD Explorer.
The AD Knowledge Portal, is an NIA-supported FAIR data repository and knowledgebase hosting and providing access to data from humans, animal models and cell based models, analytical and experimental tools for research on AD, related dementias and brain aging.
The portal-linked open source platform Agora features over 600 candidate targets for AD along with the supporting evidence and druggability information, and allows researchers to explore whether their gene(s) of interest is associated with AD based on various, curated, systems biology meta-analyses.
The Model AD Explorer open source platform is also linked to the AD Knowledge Portal and provides summaries of phenotypic data for available mouse models including the LOAD mouse models developed by the MODEL-AD consortium. The platform allows researchers to explore the molecular homology between individual mouse models and the human disease.
Eligibility Criteria
In general, public, private, domestic and foreign research laboratories, medical centers, hospitals and universities are eligible to apply. State and federal government-appropriated laboratories in the U.S. and abroad and for-profit organizations are not eligible to serve as the primary applicant institution. However, state and federal government scientists can participate as collaborating scientists with research teams from other eligible applicant institutions. The applying institution must provide documentation verifying non-profit status.
For the Letter of Intent (LOI), you will be required to upload proof of your organization's not-for-profit status. An IRS Letter of Determination is not accepted and you must submit either of the following:
W-9 that is signed and dated by the signing official for US entities
W-8 or W-8-BEN that is signed and dated by the signing official for international entities.
Each must include the EIN, TIN or VAT number.
For non-profit organizations (non-academic), additional documentation may be required to confirm your organization has segregation of duties between transaction execution and transaction recording.
The Alzheimer's Association recognizes the need to increase the number of scientists from underrepresented groups in the research enterprise. Researchers from these groups are encouraged to apply.
Full time postdoctoral fellows that are able to serve as pi on funding applications and/or those with an administrative PI, Assistant and Associate Professors are eligible to apply.
Ineligibility
Overlapping funding of more than one Alzheimer's Association grant is not allowed. Investigators who currently have an active Association grant may apply for another award in the last year of their grant if that last year concludes by June 30th before the start of the new funding year on July 1.
Investigators that have received Alzheimer's Association funding and are currently delinquent in submitting required reports or have awards closed as "Incomplete" are not eligible to apply.
Current members of the Association's Medical and Scientific Advisory Group (MSAG) and the International Research Grant Program (IRGP) Council are ineligible to:

Compete as a primary applicant or co-investigator for any research grant To receive any financial benefit from an application. These individuals may be listed as key personnel/collaborators to an application and will be recused from participating in their peer-review.
For more information, visit https://www.alz.org/research/for_researchers/grants/types-of-grants/discovery-grant-program