Deadline: 30-Sep-22
Media Defence is calling for applications from women lawyers based in sub-Saharan Africa to participate in a peer support programme, which is aimed at women lawyers with demonstrated interest in digital rights, as well as in independent peer learning and peer support with fellow women lawyers.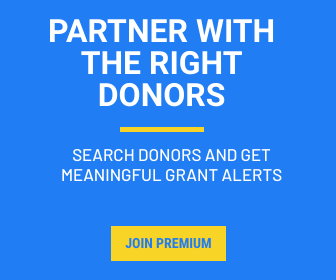 The peer support programme will be the first such initiative within their new project Empowering Women in Digital Rights Advocacy. Media Defence aims to provide a platform for newly trained women lawyers to build their expertise and confidence, and to receive support on various issues relevant to women lawyers.
The peer support programme will be designed as a one-to-one programme – one experienced lawyer will be matched with a newly trained lawyer taking into account their interests and backgrounds.
Objectives
Media Defence provides legal support to journalists, bloggers and independent media and aims to contribute to building and promoting a strong network of lawyers. In this context, the peer support programme shall offer a platform to women lawyers in sub-Saharan Africa to discuss relevant topics independently and to build connections.
The objectives of this peer support programme are:

To offer a platform to independently discuss legal and personal challenges which are particularly relevant to women journalists and lawyers, such as professional growth and network, career and experience in litigating relevant cases;
To build a digital rights network of women lawyers;
To support and develop working relationships amongst women lawyers who are interested in digital rights and freedom of expression online
Eligibility Criteria
Participants will be selected on the following criteria:

The peer support programme is open to women lawyers who work and reside in sub-Saharan Africa;
Applicants must have a demonstrated interest in and/or knowledge of freedom of expression, digital rights, internet freedom and/or related issues;
Previous attendance at one of Media Defence's litigation surgeries;
Applicants must be proficient in English;
The women lawyers can either be working in private practice or be working for or be affiliated with NGOs promoting the right to freedom of expression in East Africa through litigation. Exceptionally strong applications from lawyers who have not yet undertaken freedom of expression work, but have experience litigating other human rights cases and have a strong interest in undertaking freedom of expression work will be considered as well;
Potential for future collaboration with Media Defence; and,
Commitment to the continued engagement with the network of digital rights lawyers in the region.
A maximum of 24 participants will be selected. Media Defence is committed to equality and diversity and will therefore consider gender, age and country of origin in the selection of participants. Due to gender disparity in previous events and programmes, this event is exclusively for women lawyers.
For more information, visit https://www.mediadefence.org/news/call-for-applications-peer-support-programme-for-women-lawyers-in-sub-saharan-africa/