Deadline: 31-Dec-22
The Jana Robeyst Trust Fund (JRTF) is seeking applications for the Small Conservation Grants to provide financial resources to early career biologists/conservationists to carry out vital field conservation and research work in Africa.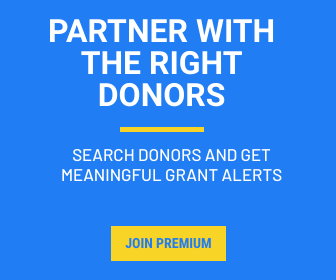 The JRTF aims to provide relatively small levels of funding for ongoing projects or pilot programmes with a clear conservation value.
Funding Information
Small grants will be awarded up to a maximum of 1,500 euro.
What project is eligible for funding?
Eligible project will have a clear conservation value and be based in a country in sub-Saharan Africa. Preference will go to projects in relation with elephants. Education projects will also be considered.
Travel costs for presentation of the project at a conference, or participation to workshop/training program will also be considered.
Purchase of field equipment if they are essential in completing field work.
What project is not eligible for?
Pure research will not be funded. Research project will be considered if they demonstrate applied benefit to conservation and/or target an identified conservation need.
Living costs, salaries, thesis production costs, retrospective costs, fundraising costs, and payment of a debt will not be considered for funding.
Office equipment and participation to internship and volunteer program will not be considered unless they are essential in completing field work or benefit an identified conservation need.
Eligibility Criteria
This funding program is open to individuals or organizations for projects in Sub-Saharan Africa. They accept projects related to the conservation of mammals and especially (forest) elephants. Applicants can be based anywhere in the world.
Both successful and unsuccessful applicants are welcome to apply again 12 months after the submission.
For more information, visit http://janatrustfund.org/index_en.html