Deadline: 15-Aug-22
The Studienkreis für Tourismus und Entwicklung e.V. has announced the TO DO Award 2023.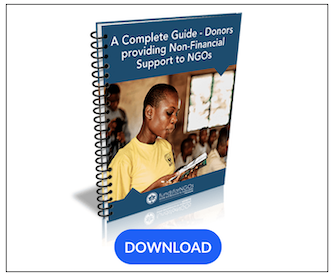 On the long run, the future of tourism will also depend on its sustainability for the people living in the world's tourist destinations. Against this background, the Institute for Tourism and Development (Studienkreis für Tourismus und Entwicklung e.V.) has announced the 28th international TO DO Award for socially responsible tourism.
The TO DO Award is awarded for projects, measures or products which are characterised by the active participation of the local population and fairness in the way the projects interact with all the stakeholders involved in the development of tourism. The applicants may be tourism businesses and organisations, public institutions or other legal entities.
Award Details
Once the award rationales have been prepared by the experts, the award winners will be informed by the organiser (by 15th January 2023) and will be invited for the award ceremony at the International Tourism Exchange (ITB) in Berlin. At the same time, applicants who did not qualify for a TODO 2023 will also be notified.
The prizes related to the TO DO Award are in recognition of the objectives and success of the project/measure/product at the time the awarded is given.
The public award ceremony will take place at ITB Berlin in March 2023.

The prizes to be given there include a TO DO Award 2023 trophy and a certificate.
The Swiss Foundation for Solidarity in Tourism (SST) will give 5,000 Swiss Francs prize money to each award winner.
Contest Criteria
The main criterion that qualifies for a TO DO Award is the active participation of local people in the planning phase and during the implementation of the project/measure/product. Participation includes both the involvement of local people with their various needs and interests when taking fundamental decisions, as well as economic benefit-sharing. In addition, the following criteria will be applied:

Strengthening local people's awareness of the opportunities and risks of tourism development for their daily economic, social, and cultural lives.
Self-determined participation of broad local population strata in the positive social and cultural impacts of tourism, minimising and/or preventing undesirable tourism-related social and cultural impacts or damages.
Creating income opportunities in tourism for local people and improving the working conditions to make them decent in terms of remuneration, social security, working hours, and training.
Promoting intercultural encounters and exchange between hosts and guests.
Taking environmental and climate-related sustainability criteria and the sustainable use of natural resources into account.
For more information, visit https://www.todo-contest.org/eng/