Deadline: 16-Aug-22
The International Development Research Centre (IDRC) and the Canadian Institutes of Health Research (CIHR) are now inviting applications for the Monkeypox Rapid Research Response Grant.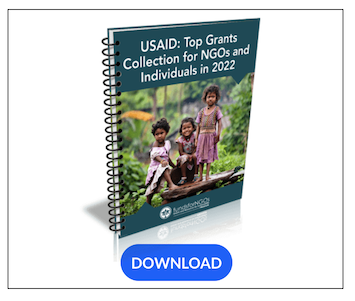 Scope
To be admissible, applications must be co-led by Canadian and African researchers and address all of the following objectives:
Provide rapid evidence to inform clinical and health system management and public health response, and/or decision-making and planning within and across jurisdictions in Canada and internationally;
Undertake robust, multi-country cross-learning, and comparative research (including in collaboration with other international researchers where appropriate) on:

the safety and real-world effectiveness of medical or other countermeasures deployed* (including vaccines and therapeutics) to treat and/or prevent monkeypox infections in people in Canada and globally; and
the underlying serological histories and transmission dynamics of the current monkeypox outbreaks in Canada and globally (including time of exposure and transmission during asymptomatic phase, mechanisms of human-to-human transmission, and key risk factors for infection and transmission);

Align with and contribute to the WHO Global Clinical Platform for Monkeypox and other international monkeypox surveillance and research coordination activities by:

adopting WHO case investigation and reporting forms;
developing robust study protocols that can be integrated and harmonized with international clinical datasets; and
contributing to global real-time sharing and analyses of research findings across different study contexts .
Note: Please note that medical countermeasures against monkeypox (including vaccines, drugs and other therapeutic agents) will not be provided by the Government of Canada for research supported through this funding opportunity.
Funding & Duration
The total amount available for this funding opportunity is $3,000,000 $CA to fund 1 grant.
Of this $3,000,000 $CA:

CIHR will contribute up to $2,000,000 for up to one year.

CIHR's funding will be provided to the successful Canada-based Nominated Principal Applicant's eligible host institution.

IDRC will contribute up to $1,000,000 for up to two years.
Eligibility Criteria
The criteria must be met for an application to be eligible:
The Research Team must be co-led by a Canada-based nominated-principal applicant (NPA) who is an independent researcher affiliated with an eligible Canadian institution at the time of application deadline and an Africa-based principal applicant (PA) who is a researcher (citizen or permanent resident of an African country/territory) based in an African institution and residing in an African country/territory where the research is proposed.
The NPA must have their substantive role in Canada for the duration of the requested grant term.
The institution paid must be authorized to administer CIHR funds before the funding can be released.
The NPA must have successfully completed one of the sex- and gender-based analysis training modules available online through the CIHR Institute of Gender and Health and submit a certificate of completion. The PA must have successfully completed the Government of Canada's Gender-Based Analysis Plus (GBA Plus) course and submit a certificate of completion.
For applications that include or involve First Nations, Inuit, Métis and/or urban Indigenous communities, the research team must include:

At least one PA (may be the NPA) who self-identifies as First Nations, Inuit or Métis and/or can provide evidence of having meaningful and culturally safe involvement with Indigenous Peoples. These participants are required to provide a maximum one-page statement describing how the participant meets the criteria of self-identification and/or meaningful and culturally safe engagement. OR,
An Indigenous Elder and/or an Indigenous Knowledge Keeper identified on the application as a principal knowledge user, knowledge user or collaborator.

An individual cannot submit more than one application to this funding opportunity as an NPA. If the NPA submits more than one application, CIHR will automatically withdraw the last application(s) submitted based on timestamp of submission.
For more information, visit https://www.idrc.ca/en/funding/monkeypox-rapid-research-response