Deadline: 3-Oct-22
The Structural Transformation and Economic Growth (STEG) invites applications to the third call for proposals for Larger Research Grants (LRGs).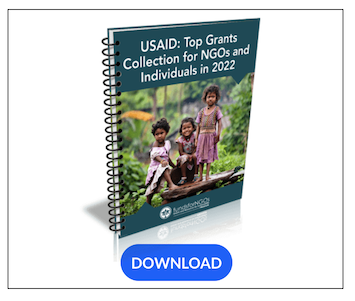 Themes
Research funded and promoted by STEG may focus on broad systemic patterns and processes of structural transformation and growth for low- and middle-income countries, in a comparative sense across time or space, or more narrowly defined topics related to one or more of the following six research themes:

Theme 0: Data, Measurement, and Conceptual Framing
Theme 1: Firms, Frictions and Spillovers, and Industrial Policy
Theme 2: Labour, Home Production, and Structural Transformation at the Level of Households
Theme 3: Agricultural Productivity and Sectoral Gaps
Theme 4: Trade and Spatial Frictions
Theme 5: Political Economy and Public Investment

STEG is also focused around three cross-cutting issues that are simultaneously relevant to many areas of structural transformation, including the six research themes:

Issue 1: Gender
Issue 2: Climate Change and the Environment
Issue 3: Inequality and Inclusion
Funding Information
LRGs of up to £100,000 can fund research assistance, data collection and/or purchase, and teaching buyouts, or relevant remuneration practices, for the principal investigator and co-investigators from partner institutions.
An LRG is intended to be completed within 24 months.
Country and Policy Relevance
Please note that an important criterion for funding of proposals is the relevance to policy in low-income countries, particularly in sub-Saharan Africa. Proposals focused on middle- and/or high-income countries need to make a clear case for the relevance of the research to policy in specific low-income countries. Proposals are also evaluated on the extent to which the research findings (including those from comparative work or from studies in other geographies) might be relevant to policy in specific sub-Saharan countries.
Eligibility Criteria
They welcome applications to their LRG calls from researchers all over the world. There are currently no restrictions based upon nationality or where researchers are employed.
While researchers apply for LRGs, the grants are issued through a contract between CEPR and a coordinating institution.
They welcome submissions from PhD students/candidates to their regular LRG calls. However, given the scale of funding of their LRGs, all applicants will have to justify and be assessed on their capability and experience in conducting data collection and research more broadly at this scale.
You may apply as a team. Indeed, they encourage collaboration between academics and in-country specialists. However, only one researcher should submit the proposal as the representative of the team.
For more information, visit https://steg.cepr.org/call-for-proposals/third-call-proposals-steg-larger-research-grants