Deadline: 16-Oct-22
The Danone Institute International (DII) is seeking nominations for its 3rd Edition of the Danone International Prize for Alimentation (DIPA) for mid-career emerging leaders in the field, and rewards pioneering research that spans multiple disciplines and represents a major advance in Alimentation.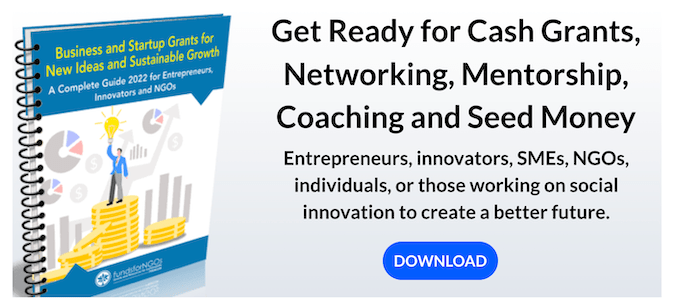 The DIPA is awarded jointly by the Danone Institute International (DII) and the French research organization, the Fondation pour la Recherche Médicale (FRM).
The DIPA is intended to raise the profile of a mid-career researcher and accelerate his or her career, as well as help develop knowledge on the topic and inspire junior researchers.
The DIPA is open to mid-career research scientists from a variety of scientific disciplines within Alimentation, including behavioral science, sociology, anthropology, psychology, environmental science, economics, and cultural studies.
The purpose of the DIPA is to encourage and support cutting edge, innovative and multidisciplinary scientific research in Alimentation
Aims
The DIPA aims to:
Advance understanding of Alimentation through cutting edge research;
Encourage and inspire pioneering advances that integrate lifestyle, cultural, socio-economic and environmental approaches into research on sustainable diets;
Boost collaboration between the different disciplines affecting nutrition, from psychology to economics; and
Support talented and highly motivated mid-career researchers whose work contributes to scientific excellence in the field of Alimentation.
Related keywords: alimentation, healthy eating behaviors, public health, sustainable diets, societal, behavioral, socio-anthropological approaches to food and nutrition, innovative, collaborative and multidisciplinary, practices relating to food and their determinants.
Funding Information
The DIPA award is one hundred thousand euros (€100,000) (hereinafter the "Prize") and is awarded by the DII and the FRM.
Of the one hundred thousand euros (€100,000) Prize, seventy-five percent (75%) will be granted for an Alimentation research project. The Laureate should be directly involved in that project and it should be under the auspices of a non-profit organization. The remaining twenty five percent (25%) of the Prize will be granted individually to the Laureate.
Eligibility Criteria
To be eligible, an application must meet the following criteria:
Be currently employed by a non-profit organization for the duration of the DIPA application process
Be currently involved in the Alimentation research at the time of the award selection o have conducted research for 10 to 20 years (mid-career scientists)
Benefit from a certain degree of recognition from their peers beyond their national border (including, but not limited to, the number and quality of publications in peer reviewed journals or books, talks, conferences, etc.)
Show an interest in and ability to engage with spreading messages to their peers and other audiences
Be able to accept the conditions for selection and agree with the conditions for promoting DIPA
The  Research project must:

Contribute to a better understanding of Alimentation
Combine several dimensions of Alimentation (e.g. behavioral, socioeconomic, public health, cultural factors)
Be interdisciplinary:links and integrates different disciplines (e.g. anthropology, sociology, psychology)
Be rigorous and innovative.
Eligibility is not subject to any geographical limitation in terms of nationality, age, or focus of research.
For more information, visit https://www.danoneinstitute.org/nutrition-science-support/dipa