Deadline: 25-Oct-22
The Canadian Institute for Advanced Research (CIFAR) invites exceptional early-career researchers from across the natural, biomedical and social sciences and the humanities to join one of the interdisciplinary research programs that address some of the most important questions facing science and humanity.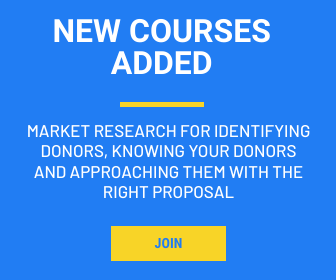 The CIFAR Azrieli Global Scholars program accelerates the development of the next generation of research leaders and positions them to heighten their impact in academia and beyond.
The CIFAR Azrieli Global Scholars program includes three core components, each contributing toward the development of tomorrow's research leaders:
Participating in a CIFAR Research Program – An Interdisciplinary Network of Fellows

CIFAR Azrieli Global Scholars join a CIFAR research program for two years, interacting within a global network of internationally renowned researchers pursuing a fundamental research question. In the setting of twice-yearly program meetings, held in locations around the world (or virtually as travel restrictions dictate), CIFAR's programs bridge disciplines, develop a common language, and regularly spark collaboration and inspiration that lead to new research directions and fields of inquiry.
All CIFAR Azrieli Global Scholars receive:

$100,000 CAD in unrestricted research support over two years.
Mentorship from a Fellow in their CIFAR research program. Mentors provide a resource for career-related questions and concerns, and may help open unexpected new doors.
Opportunities to apply for time-limited seed funding to support collaboration across disciplines.

Strengthening Leadership and Communication Skills

CIFAR Azrieli Global Scholars from across CIFAR's research programs meet regularly as a peer group to strengthen their core skills in leadership and communication.

Increasing Impact within and Outside of Academia

CIFAR supports and facilitates opportunities for CIFAR Azrieli Global Scholars to put their research expertise and leadership skills into action. CIFAR is committed to sharing and mobilizing ideas with knowledge users across sectors, including policy-makers, business leaders and practitioners. Opportunities abound for scholars to become involved in knowledge mobilization activities, reaching audiences that may benefit from learning about the latest research.
Benefits
A two-year term in a CIFAR research program, a global, interdisciplinary network of leading researchers.
Mentorship from a senior researcher within a CIFAR research program
Opportunities to network, collaborate and form a community with peers from diverse disciplines.
Specialized leadership and communication skills training, and support to put your skills into action.
Scholars receive $100,000 CAD in unrestricted research support, administered through their home institution. Possible uses include, but are not limited to: research projects, teaching release, trainee support, conference travel, etc. CIFAR separately covers travel costs associated with attendance at CIFAR meetings.
Expectation
During the two-year term, CIFAR expects CIFAR Azrieli Global Scholars to fulfill the following requirements:
Attend CIFAR research program meetings (usually two per year) in various locations around the world.
Attend CIFAR Azrieli Global Scholar annual meetings (held in-person, usually in May or June.)
Attend at least two virtual leadership development workshops for CIFAR Azrieli Global Scholars per year.
Report on successes and activities annually and where possible and appropriate, interact with CIFAR stakeholders and funders.
Eligibility Criteria
CIFAR is seeking to assemble a global cohort. There are no geographical restrictions on who may apply.
To be eligible for this program, you must:
Hold a PhD (or equivalent).
Be employed at an institution of higher education or research and be within the first five years of starting a full-time research position that includes responsibility for both conducting an independent research program and supervising/teaching trainees toward their completion of a degree.
Typically, you are an Assistant Professor (or the equivalent in other academic systems).
Your position must be secure for the duration of the CIFAR Azrieli Global Scholar active term (to March 31, 2025).
Your start date in this position must be no earlier than July 1, 2018. Note that special consideration may be given to those who have taken parental leave or have exceptional circumstances.
If you have a pending first full-time position that meets the criteria above and starts no later than July 1, 2023, you are eligible to apply. In this case, you must submit a copy of your letter of appointment with your application.
NOTE: Postdoctoral fellows are NOT eligible to apply to this program.
Engage in research that complements the themes and goals of a recruiting CIFAR research program.
Demonstrate an outstanding level of research achievement and promise of future impact in your field, as evidenced by the quality of your publications, awards received, and statements by referees.
Be interested in engaging across disciplines, as well as sectors beyond academia, to enrich and extend the impact of your research.
Be available to attend a virtual interview between March 22-24, 2023.
For more information, visit https://cifar.ca/next-generation/global-scholars/