Deadline: 27-Apr-23
The Organization for Women in Science for the Developing World (OWSD) is seeking applications for the Early Career Fellowship, a prestigious award of up to USD 50,000 offered to women who have completed their PhDs in Science, Technology, Engineering and Mathematics (STEM) subjects and are employed at an academic or scientific research institute in one of the listed Science and Technology Lagging Countries (STLCs).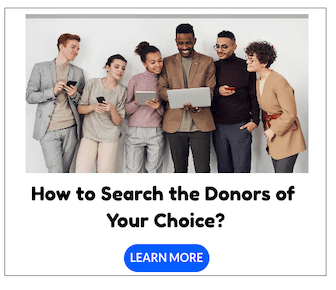 The OWSD Early Career fellows are supported to establish environments at their institutions where they can maintain an international standard of research and attract scholars from all over the world to collaborate.
Purpose
The OWSD Early Career Fellowship programme is administered by OWSD with funds generously provided by the International Development Research Centre (IDRC), Canada.
The fellowship programme supports early career women scientists to lead important research projects in those countries which have been identified as especially lacking in scientific and technological resources. The fellows will undertake their research projects in one of the eligible countries and applicants must demonstrate that they have spent significant periods of time in that country (at least 5 years in total). Applicants must also have a guarantee of employment at the institution where they intend to carry out the research.
During the 3-year fellowship, fellows will build on their leadership and management skills, develop connections with a variety of public and private sector partners to potentially convert their research into marketable products or guarantee its impact on a broader scale. By improving their communication and outreach skills, fellows will also learn to effectively present their research to various audiences, thus attracting new collaborators and potential funders to ensure the sustainability of the research project.
By supporting an increasing number of Early Career fellows, OWSD is creating a network of outstanding women scientists who can provide mentorship and be role models for the next generation of women leaders in STEM.
Note: as defined by the TWAS-OWSD Coordinating Committee.
STEM Fields (Science, Technology, Engineering and Mathematics)
Agricultural Sciences
Astronomy, Space and Earth Sciences
Biological Systems and Organisms
Chemical Sciences
Computing and Information Technology
Engineering Sciences
Mathematical Sciences
Medical and Health Sciences
Neurosciences
Physics
Structural, Cell and Molecular Biology
Research project proposals from other fields (social science, education, etc.) are not eligible and will not be taken into consideration.
Fellowship Support
The OWSD Early Career Fellowship is for three years and provides up to USD 50,000.
Please note that the OWSD Early Career Fellowship does not provide for the fellow's salary which must be guaranteed by the fellow's institution.
The fellowship entails an initial advance payment, disbursements at regular intervals, reimbursements of expenses made with funds advanced by the Administering Institute, and also support for direct procurement done by the OWSD Secretariat on fellows' behalf (only for purchases above USD 4,500).
Overhead and administrative costs are not eligible. If these costs are included, the application will be disqualified.
Additional support provided by OWSD:

Two training workshops per fellowship on managing the grant, leadership, outreach and entrepreneurial skills.

The first workshop (held in Trieste, Italy, soon after being awarded the fellowship) will establish communication and networking between fellows and provide guidance on how to set up a lab, manage a research group and link with industry. Fellows will present their research projects and work plans and receive feedback.
The second workshop (held towards the end of the second year of the fellowship) will provide feedback on the fellows' work during the first two years and discuss the best ways to ensure the research project is sustainable beyond the duration of the fellowship. This workshop will be hosted by one of the four OWSD regions, possibly by an appropriate OWSD national chapter or national academy.
Eligible Countries
Eligibility Criteria
To be eligible to apply for the OWSD Early Career Fellowship applicants must meet the following criteria:

Eligible countries

Applicants must have been resident in one of the listed Science and Technology Lagging Countries (STLCs) for at least 5 years. The 5 years do not have to be consecutive.
Applicants can be citizens of any country, provided that the above residence requirement is fulfilled.

Eligible employment

At the time of application, applicants must provide proof of being employed at the university or research institute where the research project will be carried out. If employment has not yet commenced, a proof of employment offer and confirmation of acceptance is required.
The institution where the research project will be carried out must be in one of the listed STLCs.
Applicants must provide evidence that they will receive a salary from their university/research institute for the duration of the three-year fellowship.

Eligible academic qualification

PhD in one of the listed study fields.

PhD awarded not more than 10 years prior to application.
For more information, visit (OWSD).