Deadline: 24-Oct-22
The Thomson Reuters Foundation (TRF) is introducing its new journalism training "Reporting and Communicating on Women's Economic Justice".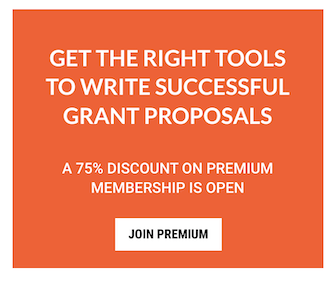 The 6-week online dual-track training led by the foundation's experienced trainers will provide a deep dive into the topic and unpack how:
Journalists can better report on women's rights and economic challenges and solutions in impactful and relevant ways.
CSOs can strengthen their communication skills to raise support and awareness for their work to forward women's rights and economic justice initiatives.
Through the dual track approach, journalists and CSOs will take part in simultaneous trainings led by foundation's leading journalism and civil society experts. Throughout the six weeks, the two tracks will also have joint sessions that encourage mutual learning and networking to build a collaborative approach to tackle the intersections between women's rights and economic justice.
Women's economic justice is a key part of achieving an economy that works for everyone, not just a fortunate few. To advance gender justice in the global economy it is critical to inform national and global narratives on re-envisioning the economy by bringing women's rights and gender justice to the centre of efforts to achieve economic recovery and prosperity. To achieve this vision, the voices of civil society, feminist economists, women's rights organisations must be amplified to spur governments and businesses to take the necessary actions in the interests of society at large.
The role of journalists
Journalists have a vital and powerful role to report on the issue of women's economic justice through impactful, balanced, and engaging journalism that sheds a critical light to a more just future and keeps stakeholders informed and accountable.
The role of Civil Society Organisations
CSOs are crucial in working to forward women's economic and gender justice for the many who are being left behind, particularly in the post-pandemic economy. More than ever, this requires strategic communication and collaboration with journalists and media outlets to gain cross-sectoral support and raise awareness of what needs to be done.
What You Will Gain
Journalists – After this training, you will have gained the tools and know-how to confidently report on the intersections between women's economic and gender justice with an understanding of the policies, key challenges and actions being taken. You will gain new reporting angles based on Solutions Journalism principles, as well as develop your skills in data visualisation to produce data-driven, compelling stories that engage audiences. You will not only be better enabled to report on economic justice issues, but more broadly give a voice to marginalised women and girls in their communities who have borne the brunt of the pandemic's economic, health and social protection consequences. The training will also help you apply a gendered lens to what appear to be more mainstream stories on economy that have less obvious, yet significant structural consequences for women.
CSOs – After this training, you will understand the intersections between women's rights and economic justice, and the challenges of communicating these issues in the media. You will also understand the principles of Solutions Journalism as a new angle for communication and receive a how-to in communicating with different types of media outlets along with developing different skills required to segment audiences/stakeholders, build key messages, map communication campaigns, and improve skills in interviewing, delivering presentations, and multimedia skills training tools.
Both – The training will include joint sessions to foster journalist-CSO collaboration. Participants will automatically have access to participants in the TRF alumni network with regular opportunities for networking, masterclass sessions led by topic and journalist experts and digital skills labs.
Workshop Format
Dates: Tuesdays and Thursdays, 31 October to 09 December 2022, 9:00-13:00 GMT
A series of live, interactive sessions will be conducted over Zoom and take place over six half-days during six weeks. Each of the live sessions will last four hours in the morning with a mix of activities and breaks.
Participants should be able to commit to four hours for each live session plus 1-2 hours of offline reading or assignments done in their own time on those days or between sessions.
The training will be run in English. Fluency in English is required.
Journalist participants are also strongly encouraged to come with a story idea they can develop throughout the training. CSO participants are encouraged to come prepared with ideas for new communication activities they would like to build.
Eligibility Criteria
Journalists: Applicants must be full-time journalists or regular contributors to media organisations in Africa.
CSOs: Applicants must be full-time CSO staff with a role in communications and media engagement.
All Applicants must be fluent in English. The course will be run in English.
All Applicants must have a minimum of three years' professional experience.
All Applicants must have access to a minimum internet speed of 8Mb/second.
All Applicants need access to a computer to participate in the training; participation from a mobile or smart phone will not be possible.
For more information, visit https://tmsnrt.rs/3CkpqR6