Deadline: Ongoing Opportunity
Comcast NBCUniversal has launched the LIFToff CareTech Challenge for Enterprise-ready startups from around the world with demonstrated product-market fit and a desire to make technology more inclusive.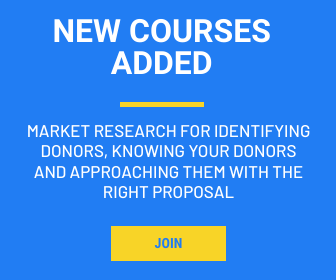 LIFToff is a program developed by Comcast NBCUniversal's Startup Engagement team. Based on industry best practices and team learnings, they developed an open innovation process flow that identifies opportunities for partnerships and commercial agreements between Comcast NBCUniversal and startups on the eve of large-scale commercialization. Tpartner with enterprise-ready startups to test new products, technologies and processes that solve business challenges and meet customer needs.
Specific areas of focus include care coordination solutions, family communication portals, smart scheduling platforms, tech-enabled services that bridge the trust gap or offer advocacy and support to caregivers or those in need of care .
The team will be involved in every aspect of the program, and will collaborate with internal and external partners where applicable, including:
startup scouting

Application review and vetting

Business validation and due diligence

Storytelling/marketing

Facilitation of demos

Proof of concept/pilot facilitation

Hand off / pilot completion
Benefits
This is an opportunity for an accelerated proof of concept and the potential to secure a paid pilot and/or commercial agreement with Comcast NBCUniversal. Selected program participants may be eligible for the following awards and benefits:
Partnership and/or commercial agreement from Comcast NBCUniversal LIFT Labs

Access to Comcast NBCUniversal's expertise, testing environments, and data sets to further develop your offering.
Selected participants in this LIFToff CareTech Challenge may be eligible for:
Up to $250K in investment funding via SAFE (Simple Agreement for Future Equity)

Potential paid pilot deal with Comcast NBCUniversal

Access to the Comcast NBCUniversal business leader network, including mentorship and connections to business units, where relevant
Eligibility Criteria
In order to be eligible to apply to the Program, your company must:
be a corporation (not an LLC, partnership, sole proprietorship, or other form of legal entity) incorporated in one of the states of the United States, unless otherwise agreed in advance in writing by Comcast;

be an early to mid-stage technology startup in the caregiving industry (CareTech) with at least a minimum viable product in beta testing or live in market;

be focused on addressing the challenges of the care economy;

and

be willing to provide additional information about You and Your business as requested by Comcast, and to sign additional agreements as requested by Comcast, including to accept an investment by Comcast or one of its affiliates if You are selected for an investment under the Program.
Criteria
They will evaluate the strength of the applicants based on the following criteria:
Leadership Team: Has unique expertise on the business challenge presented

Technology Differentiators: Tech should meet requirements for privacy and security/data segregation;

tech is ready for production scale implementation

Enterprise Experience: Company has executed projects or POCs with Global 2000 companies;

implemented on production data;

has ability to support an enterprise customer, ideally at scale

Product Maturity: Company's product is beyond prototype mode and is production-ready

Investment and Funding: Funded by reputable VCs and/or VCs with sufficient funding and a series indicating sufficient market validation
For more information, visit https://lift.comcast.com/liftoff/liftoff-caretech-challenge/