Deadline: 21-Aug-22
The United Nations Population Fund (UNFPA) is pleased to announce an open call for the Female Genital Mutilation (FGM) Stretch Hubs Hack.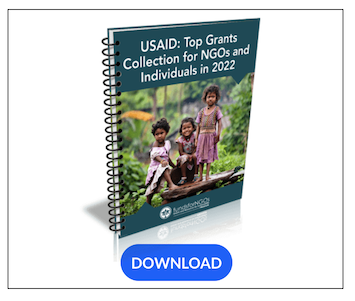 In 2022, UNFPA and the UNICEF/UNFPA Joint program on FGM are launching the 2022 version of the project (building on the successes of the 2021 hackLab) that will seek to engage over 100 innovation incubation/accelerator hubs across Africa which will lead to engaging over 1000 innovators working fervently to ideate FGM innovation solutions to reach over 1M young people, initiate over 200 innovation solutions and scale collective response from young people in Africa.
UNFPA also helps to strengthen health-care services to prevent FGM and treat the complications that ensue from the practice. UNFPA also works with civil society organizations that engage in community-led education and dialogue sessions that focus on health and human rights. The Joint Program works with religious and traditional leaders to de-link FGM from religion and to generate support for abandonment, engaging and working with media to foster dialogue about the practice and to change perceptions of girls who remain uncut.
Objectives
Stretch – Hubs Hack: The UNFPA Hubs Hack will source innovative solutions to accelerate collective efforts to end FGM across Africa. The Hubs Hack will engage incubator and accelerator Hubs across Africa to tap into their resource of innovators and innovation solutions to pitch the best solutions to contribute to ending FGM in Africa. Each Hub will run an internal selection process and submit at least 2 innovation solutions to the continental challenge. The best solutions will receive scale funding and business support to take the solution to investment readiness. The Hubs Hack will ultimately:

Identify next-generation innovation solutions by applying the UN principles of innovation to accelerate efforts towards ending harmful practices especially FGM
Identify and build the capacity of a network of innovation (incubator/accelerator) hubs to champion FGM innovation in their community
Mobilize community (innovation ecosystem) support for innovators to champion the campaign against FGM
Categories
Increasing skills and capabilities of girls and communities to lead the change campaign on ending FGM
Changing Social, Cultural & Gender Norms that encourage FGM
Improving access to services (health, social, legal) for victims of FGM
Improve data collection, analysis, coordination, and dissemination systems
Prevention of cross border FGM
Improve the legal environment (Law & Policy)
Award Details
Pooled fund: $60,000 in seed funds will be available for 2 emerging hubs to grow the emerging solutions. The funds will be disbursed based on agreed milestones and clearly defined needs assessment. Hubs will be expected to account for the disbursement of the funds.
Coaching + mentoring + network building: Hubs will be provided additional coaching and mentoring by identified business coaches. The coaches will assess and advise on the submitted incubation/acceleration plan submitted by the Hubs. A network of hubs will emerge to create a peer support system to facilitate learning and sharing as well as collective ecosystem growth.
Eligibility Criteria
HUBS

The Hub must be a legally registered entity in a UNFPA program country and have efficient financial systems including audited finances.
At the time of application, the Hub and any of its individual members, are not under procurement prohibitions derived from the Compendium of United Nations Security Council Sanctions Lists and have not been suspended, debarred, sanctioned, or otherwise identified as ineligible by any UN Organization or the World Bank Group.
The submitted solutions must be owned by an innovator(s) attached to the applying Hub with a demonstrable relationship with the innovator.

Innovative Solutions

Align with the UNFPAs Transformative Results and/core mandate and Align with the UN principles of innovation.
Be scalable and commercially viable solutions. Solutions that are adaptable to other contexts with little financial inject requires.
Align with the opportunity area identified.
Be tested with a viable pathway for scale.
Be based in a UNFPA program country.

Innovators

Be individuals (young people) representing social enterprises and not-for-profit organizations including academic and research institutions.
Be based in a UNFPA program country in West and Central Africa, East and Southern Africa, Egypt, Sudan, Djibouti, Somalia and/or FGM endemic countries.
Be 35 years or younger (African Union definition for youth). Women and girls are strongly encouraged to apply.
Innovation teams cannot be represented by more than 3 members. They expect the represented team members will transfer knowledge to other team members.
Innovation teams must demonstrate an agile growth and learning mindset, including a willingness to pivot and adapt.
Teams must be able to commit to the full scale of the project.
Teams must be willing to adjust their solution with other innovators if advised by the business advisory partners.
Willing to showcase your business through communication platforms to be determined by UNFPA.

The applying hub must:

Demonstrate that the solution is novel in the UNFPA program country and/or globally.
Demonstrate capacity with a clear plan for incubating the solution to scale.
Proof of previous incubation and/or accelerator programs implemented.
Proof of more than 5 innovators being supported by the Hub.
For more information, visit https://unfpa.brightidea.com/StretchHubsHackLab