Deadline: 14-Oct-22
The inaugural Future of Government Awards seeks to champion public sector contributions that are driving this global digital development and positive change.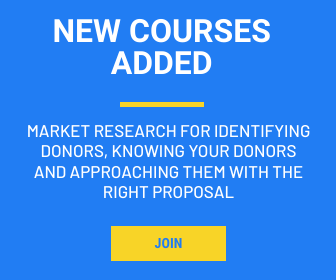 Digital solutions are transforming lives and livelihoods – and catalysing the reach, role, and successful impact of government. Showcasing open-source solutions is key to inspiring a cascade of best practices across the world. Reusing open source is also an important step towards enabling governments to share in digital success, recognizing that no country or region has a monopoly on good ideas.
Categories
Digital Innovator of the year: Government entrepreneurs work against the grain and against odds to change their governments, improving them for its citizens. There are no global awards for these unsung heroes. Recognizing them is a way of recognizing the importance of better government, of those who serve their countries with little more than pride in their work as a motivation. Lifting these public servants up and highlighting their good work inspires others with an entrepreneurial spirit to join their own governments to effect change.
Open Source Creation of the Year: Governments often face the same challenges, and they don't compete. So when one decides to move away from proprietary software and develop their own reusable open source solution, the potential is there for all to benefit. Showcasing these contributions from governments and their partners will give them the recognition they deserve for working in the open and sharing their efforts, while raising the profile of their solutions and stimulating reuse.
Open Source Adaptation of the year: The full value of open-source solutions is only realized when they are reused. Yet many government organizations don't know where to start when it comes to finding, implementing, and adapting an open-source solution. Recognizing organizations that have taken this journey, shared their experience and demonstrated the benefits of reuse will allow us to help them tell their stories and provide practical advice and assurance for those looking to start their journey.
Eligibility Criteria
Digital Innovator of the year: This award will recognize the individual or a small team that has achieved the greatest impact through championing of digital transformation.
Open Source Creation of the Year: This award will recognize the organization that has created the most impactful open source solution designed for and with potential for reuse.
Open Source Adaptation of the year: This award will recognize the organization that has most effectively reused and adapted an open source solution with great social impact.
Selection Criteria
The selection criteria will keep to the following principles:
Success: Demonstrated success championing and deploying digital transformation, resulting in digital technologies that improve lives and livelihoods.
Impact: Qualitative and/or quantitative evidence of the benefits that have been achieved as a result of the individual or the team's work.
Potential for Scale: Demonstrated potential for the digital project, programme, or initiative to be scaled across and beyond the country.
For more information, visit https://www.futureofgovernment.com/#introduction