Deadline: 1-Nov-22
The 2022 Box Impact Fund is open for applications! $25K will be given to eligible nonprofits.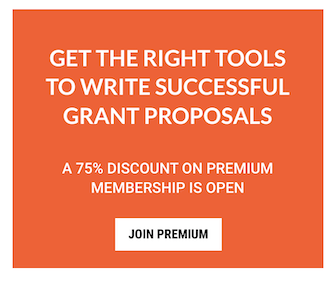 Focus Areas
The Box Impact Fund supports Digital Transformation projects in three key areas: Child Welfare, Crisis Response, and Environment.
Advancing child welfare

Think of Us, Angels Foster Family Network, CASA of San Mateo County: These are just a few Box customers doing amazing things in the child welfare space. The Organization wants to amplify the impact of nonprofits working in child welfare systems around the world. Your application might include projects like foster care programming, legal services, or programs for orphaned children.

Supporting crisis response

When you're coordinating critical services, secure collaboration across every device is a must. The Organzation crisis response category covers nonprofits in emergency and disaster relief services, including refugee support (think Oxfam, IRC, and Team Rubicon Global). Applications for this category could tackle challenges like gathering topographic data or enabling mobile hotspots.

Protecting our planet

Digital transformation leads to planet-saving outcomes — just look to Box customers like The Nature Conservancy and charity: water. This category covers areas such as environmental protection, energy conservation, renewable energy, nature conservation, and biodiversity. Application examples include projects like improving environmental research or calculating your impact from going paperless.
Funding Information
A few things that are new – the organization has increased funding from $100K in 2021 to $150K this year.
How does Box.org define digital transformation?
Digital transformation is certainly a journey. Working towards this can help ensure that nonprofits have the digital capacity to achieve their missions. A project may be internally focused, for example bringing digital transformation within an organization across all employees. Projects may also be externally focused, for example digital transformation enabling increased access to services for those served. The proposal could include funding for a staff member like an IT administrator to help with digital transformation for your organization.
Your application for funding might include:
Moving from paper to cloud-based operational processes
Training and enablement programs to help employees use new technology
Building out tech strategies and optimizing systems
Funding for an IT administrator so you can innovate and grow
A pilot project to test your idea before rolling it out at scale
Automating workflows and processes so you can save time.
Eligibility Criteria
The Box Impact Fund supports digital transformation projects in three key areas: child welfare, crisis response, and environment. If your organization is actively engaged in any of these efforts, and you see an opportunity where digital transformation could help your work, we'd love to receive an application from you.
Organizations eligible for the Box Impact Fund have a declared and verifiable charitable or philanthropic mission to benefit communities. Organizations must have a recognized legal status in their respective country. Additionally, the application must be for a digital transformation project in child welfare, crisis response, or the environment to be considered.
For more information, visit https://www.box.org/impact-fund