Deadline: 9-Oct-22
The Tarbell is accepting applications for its Fellowship, a year-long programme for early-career journalists interested in improving the world.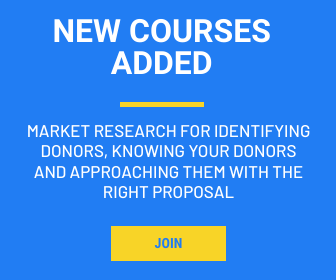 The fellowship represents a unique opportunity to do great journalism, covering topics that could have a major impact on the lives of billions, such as global poverty and existential risks.
Fellows receive a stipend of up to $50,000 to support placements at major publications and independent freelance reporting. The program incorporates expert speakers, feedback & mentorship from experienced journalists and a two-week journalism summit in Oxford. Upon graduation, Tarbell expects fellows to bring their impact-focused perspective to major newsrooms and publications around the globe.
Fellows will spend the year building skills and a strong portfolio to accelerate their journalism career.
As the fellowship is not associated with a specific news outlet, fellows must work hard to gain experience. Stipends may be used to support freelancing, placements in major newsrooms, or the production of other forms of journalism.
Full-time- The fellowship is a full time commitment. Journalism is a highly competitive industry, and Tarbell expects fellows to be completely focused on succeeding.
Remote- The fellowship is entirely remote. This enables Tarbell to support rising journalism talent from around the globe.
However, Tarbell strongly encourages fellows to move to international journalism hubs for the duration of this fellowship. Tarbell expects this to accelerate fellows' careers and will give preferential treatment to those willing to do this.
What Do They Offer?
Stipend. 

Fellows receive stipends of up to $50,000, depending on circumstances, to accelerate their journalism careers.

Tarbell expects stipends to vary between $35,000 – $50,000 depending on location and personal circumstances.

Mentoring.

 Each fellow will be matched with an experienced journalist.

Mentors will provide critical feedback and challenge the fellow to set goals and deliver on them.

They'll conduct fortnightly mentorship calls and connect mentees with their network.

Training.

 Fellows will participate in remote sessions each week as a cohort.

This will include training in best practices, talks from experts in the field and challenging assignments designed to build skills.

Oxford Summit

.

Fellows attend a two week summit in Oxford at the beginning of the fellowship (March 1st – March 14th 2023).

This will be an intensive fortnight of guest speakers, workshops and networking events in Oxford / London.

Travel and accommodation costs will be fully covered.
What are they looking for?
Ambitious for impact.

 A commitment to improving the world.

Many fellows will have a demonstrated passion for and familiarity with one or more of areas of interest.

Passionate about journalism.

 Previous newsroom experience (including at student newspapers) or comparable experience in a field such as law or research is desirable but not necessary.

Tarbell seeks to support early-career journalists and will prioritize potential over experience.

Excellent writing skills.

 A creative approach to storytelling combined with the ability to quickly get to the heart of a new topic.

Fellows must be able to produce compelling copy under tight deadlines.​

Slowly. 

The ability to doggedly pursue your goals and persevere in the face of adversity.

Fellows must be willing to work hard, and be capable of withstanding repeated rejection

Open-minded.

 The desire to understand the truth of any given story, even when it conflicts with prior beliefs.

Fellows must be open to criticism and recognizing ways they can improve their writing and thinking.
Eligibility Criteria
There is no age limit for applying.

Tarbell is excited to support early-career journalists from around the globe.

However, Tarbell strongly encourages fellows to move to international journalism hubs for the duration of this fellowship. 

Tarbell expects that many of their most successful fellows may not have a degree.
For more information, visit https://www.tarbellfellowship.org/fellowship