Deadline: 30-Sep-22
Are you passionate about climate justice and have a project or an idea for a solution that supports individuals' and communities' preparedness for Climate Change? Crowd4SDG wants to hear from you!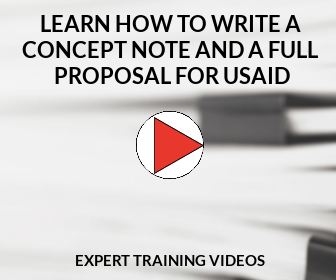 Crowd4SDG is a Horizon 2020 Research and Innovation Action supported by the European Commission's Science with and for Society (SwafS) programme. Through an innovation cycle called GEAR (GATHER, EVALUATE, ACCELERATE, REFINE), the transdisciplinary Crowd4SDG consortium of six partners will promote the development of citizen science projects aimed at tackling the Sustainable Development Goals (SDGs),  with a focus on climate action.
Details
Pitch your idea, prototype, or project on how to address climate justice, and you may be one of the 50 people selected for online coaching by their team. They will help you develop your idea into an impactful project, and build a strong team around it. Participants who complete this phase will receive a certificate of completion from the UN Institute for Training and Research (UNITAR).
The most promising teams and projects will progress to an intensive online workshop that includes pitching and prototyping sessions co-organized by CERN IdeaSquare and the Crowd4SDG partners, to develop a functional prototype using Crowd4SDG tools. The teams that complete this phase will receive a further certificate for their prototype development .
Representatives of two of the most promising teams will be invited by Crowd4SDG to travel to Geneva, Switzerland, to present their projects in person to potential UN and NGO partner organizations and impact investors during an international conference called the Geneva Trialogue.
Examples of Challenges
Experts from agencies of the UN, as well as National Statistical Offices, have helped the Crowd4SDG partners to define specific challenges that address the issues of climate and justice they are particularly keen to monitor. ​​They focused primarily on those disproportionately affected but whose perspectives may not be sufficiently included, such as women, youth, persons with disability, indigenous populations, and other groups that need to be identified in each national context.
They are looking for ideas that could help to measure or propose ways to improve:

The participation of vulnerable groups in the discussion and climate decision-making
Public services and government responsiveness for climate resilience
Measuring access to environmental justice
Measuring access to environmental information and countering mis/disinformation
Climate change impacts, conflict, displacement, and insecurity
Funding Information
Selected teams will receive up to 5000 CHF to prepare their projects for deployment.
Eligibility Criteria
The challenge is open to any individual anywhere in the world. Applicants must be 16 or older. Applications must be in English, and participants should have a good command of written and spoken English.
Selection Criteria
The selection criteria for your idea are Novelty, Relevance, Feasibility, and appropriate use of Crowdsourcing:
Novelty – your pitch should be about your idea. Describe a specific challenge you want to solve in your community rather than general problems.
Relevance – your idea should deal with Climate Justice, helping the most vulnerable to climate change build resilience in their communities.
Feasibility – Be ambitious but realistic: your idea should be something that you could achieve with some help from a few like-minded people.
Crowdsourcing – Explain how you will inspire larger numbers of people to get involved in helping you achieve your idea by either gathering data or taking collective action.
For more information, visit here.