Deadline: 6-Jan-23
The Audubon Naturalist Society (ANS) is pleased to launch a call for applications for the Crowder-Messersmith Fund to provide startup funding for nature conservation projects in developing countries.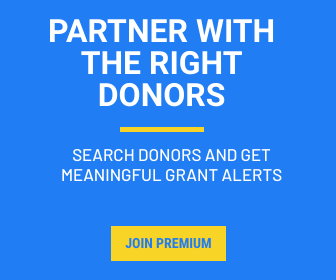 The Crowder-Messersmith Conservation Fund, together with the Audubon Naturalist Society, helps fund small, local conservation and education projects in developing countries by providing seed money to communities and individuals whose projects have not attracted major support from other sources.
The Fund honors Orville Crowder and Don and Sherry Messersmith, leaders in nature tourism, as a means to further global nature conservation.
Funding Information
The maximum grant for 1 year is $3000 USD.
Eligibility Criteria
Projects must:
Focus on nature conservation and education.
Benefit endangered or threatened species or habitat.
Include a public education component.
Involve the local population.
Have lasting significance for local residents.
Be completed within a year.
Preference is given to applicants who have a record of prior conservation action relevant to the proposed project. Applicants from countries other than the United States are especially encouraged to apply. United States researchers planning work in foreign countries must have at least one local collaborator and consider how the project will benefit the local communities.
Exclusion
Projects in the United States or other advanced economies.
Pure scientific research or data gathering with no obvious conservation benefit.
Expeditions, particularly where the applicant has to raise funds in order to participate.
Projects that focus on species listed as Least Concern in the IUCN Red Book of Threatened Species.
Projects that are a small part of a large-scale project that has major financial support.
Funding for international travel, overhead expenses, taxes, utilities, or insurance.
Money transfers to individual accounts.
For more information, visit https://anshome.org/crowder-messersmith-fund/