Deadline: 27-Nov-22
Terraformation is launching the world's first biodiversity-focused, carbon-funded forest accelerator.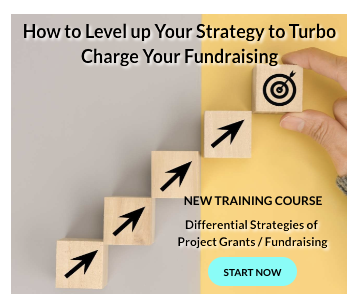 To support their mission of confronting climate change by restoring the world's forests, they're bringing together forest creators, funders, and experts to create thriving forests and communities that preserve biodiversity while increasing the global forest carbon supply.
Why they're doing this?
To restore the planet's forests, meet climate goals, and satisfy growing demand for high-quality carbon credits, the world will need thousands of new forest creators to plant and nurture new forests.
Their Accelerator will both foster the growth of new forest creation teams and increase the capacity of existing teams so that they can scale up faster and create more fundable projects — all while creating lasting forests and more resilient communities.
Projects with capacity to generate registered carbon credits have much-improved access to funding, so enabling teams and removing the barriers to reaching full-scale carbon projects is a core goal of the Accelerator.
But their approach isn't solely focused on carbon — creating biodiverse forests and supporting local communities are embedded in their company DNA and drive their decisions about team and project selection.
Why participate?
Participation in the Accelerator is free for forest creators and comes with a range of value-added benefits. The Accelerator is structured in several phases beginning with a three-month Phase 1, and those applicants who are accepted to Phase 1 will receive the following core benefits:

A free feasibility study to assess your project and its ability to grow into a full-scale carbon project ($20,000–$30,000 USD value)
Information on creating and registering carbon projects
Expert training on relevant topics like carbon markets, seed collection and banking, sustainable business models, finance, marketing, and biodiverse forest creation
An opportunity to advance to Phases 2 & 3 with additional benefits, including:
‍Access to growth funding opportunities
Additional training and consultation with their biodiverse restoration specialists
Additional project support (e.g., seed banks, budgeting, sustainable business models, project development plan)
Access to their new plant tracking software to streamline monitoring, reporting, and verification of project progress
Access to carbon buyers and Terraformation project proponent services
Eligibility Criteria
Theirr Accelerator is open to forest creation and restoration teams of all types and from all locations, though there are some key characteristics that will make you a stronger candidate.
Prior experience in creating or restoring forests; having an existing team
Long-term access to land, with rights to reforest it
Interest in learning more about carbon market financing
Share their values of biodiversity and predominantly native plants
Interest in creating a forest project with long-term benefits ( >30 years ) for the environment and community around it — one that will last for generations
Experience in other complementary sustainable business models (e.g., agroforestry, NTFP, etc.; preferred, but not required)
For more information, visit https://www.terraformation.com/solutions/accelerator