Deadline: 30-Sep-22
The Tetuan Valley is seeking applications for its startup school, a 6-week training program developed in English for teams that are developing a technology-based product.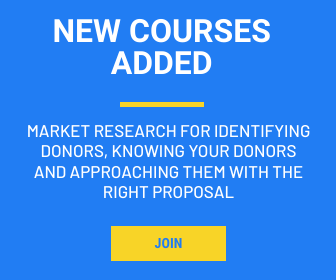 Tetuan Valley focuses on entrepreneurs with early stage startups, to help them in their first steps.
Benefits
They accompany the startups before, during and after the program, as part of the Tetuan Valley community.
Those selected will have access to:

First level training sessions + Exclusive Hackathon + Demo Day for selected projects.
Perks from partners and collaborators valued at €150,000. These perks help startups to cover their first needs in areas such as cloud computing, payment platforms, access to financing.
Access to the resources and programs of Google for Startups (official partner of the program).
Direct access to the Tetuan Valley community with more than 1,000 entrepreneurs and mentors: Trainings, Discord, events, calls…
The projects will have access to Hotdesk spaces at Google for Startups Campus Madrid.
Funding Information
Perks from partners and collaborators valued at €150,000.
Details
Sessions: Each week they will have a session that will cover everything you need to know when you are starting your startup: effective presentations, value proposition, business models, metrics, product development, UX, legal, finance and investment.  Their mentors are entrepreneurship experts who have been through what you are going through and will advise you.
Pitch Practice: They specialize in helping entrepreneurs defend a good pitch and sell their idea well. Therefore, a part of each session is dedicated to this aspect. Practicing your pitch every week and receiving feedback from their community will help you progress quickly and steadily.
Hackathon: During the Hackathon all teams meet to work on their projects. 48 intense hours of programming, preparing demos and resolving doubts with the best technology mentors to help you launch your prototype or add user-validated features to your product.
Demo Day: At the end of the program all teams present their pitch and show their progress at the Demo Day at Google for Startup Campus. More than 100 attendees, including investors, entrepreneurs, accelerators and different agents of the startup ecosystem.
Eligibility Criteria
Apply to this program if:

You have a technology-based product or an idea to develop one.
There is a CTO or technical profile in the team.
You can attend all sessions in person
You want to join a community of entrepreneurs who support each other
You are able to attend the program in English. It is conducted in English because startups from all over the world can apply.
The program is free of charge. They do not charge any fees or equity. All they ask is that you give back to the community in the future.  They place great importance on the concept of Give Back.
For more information, visit https://en.tetuanvalley.com/startupschool