Deadline: 30-Nov-22
Entries are now open for the 2023 Ockenden International Prizes to advance refugee self-reliance, recognise the agency, dignity and autonomy of refugees and forced migrants – anywhere.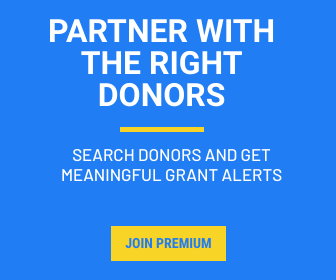 The Ockenden Prizes Ockenden seeks to support locally-based and/or refugee-led organisations that work directly with refugees and displaced people to advance self-reliance. Small-scale local organisations have the ability to be agile, well-targeted and highly cost-efficient. However, external funding can be hard to access, and is often tied to a particular project. Refugee experiences are varied and complex, so Ockenden seeks to allow prize-winners to direct the award according to their own priorities.
The prizes are unrestricted grants and will be awarded on the basis of initiatives that promote self-reliance among refugees and/or displaced people, with measurable evidence of outcomes that have led to real improvement in the lives of refugees or displaced people. Sound financial governance will also be a factor.
Funding Information
The four winning organisations will each receive GBP25,000.
Entry Rules
The project should be the entire focus of the entry. All entries should be made via the online Entry Form. All entries – and supporting documentation, including financials and accounts (in $US) – must be in English.
Organisations may submit one entry only in each prize year.  Unsuccessful organisations are welcome to reapply in future years.
Previous winners are ineligible for three years.
The project must benefit refugees and/or displaced people with a strong emphasis on promoting self-reliance. The primary focus of the project must be helping refugees and/or displaced people in need, rather than this being an ancillary benefit.
The organisation must be able to show that the project has been effective with measurable evidence of positive outcomes.
The project entered must be up-and-running before the 1st of March 2022.
Entrants must include a copy of the organisation's latest audited accounts with their application. Where audited accounts are not available, entrants will have to provide other evidence of sound financial governance.
Organisations must have high standards of financial and administrative governance.
During the short-listing process, entrants may be asked to provide references or other evidence of the project and their financial and administrative governance. This may include due diligence on bank accounts nominated by entrants for the receipt of prize money.
All short-listed entrant referees will be asked to provide references and any other evidence related to the organisation's entered or nominated project.
The two nominated referees required by all entrants must be third-party, relevant external observers.
Prize money will only be paid to a bank account held in the organisation's name. In no circumstances will prize money be paid to a personal bank account. Ockenden International will not be responsible for any bank or transfer fees.
Prize money must only be used to help refugees and/or displaced persons in need and Ockenden International is required to ensure that prize money is used by a winning organisation for charitable purposes. It is anticipated that, in general, prize money will be used to continue or expand the project referred to in the entry or for a similar future project run by the organisation.
Prize winners will be required to provide information to Ockenden International about the projects and the use of prize money which Ockenden International will share on its website and in other communications.
The jury's decision is final and no correspondence will be entered into.
By submitting an entry, the organisation entering the Ockenden International Prizes agrees to be bound by these Rules.
The judges will, in particular, look for
Projects that promote self-reliance among refugees and/or displaced people. These may be projects that are led by or have a high level of participation from displaced people themselves; projects providing education, legal assistance and/or livelihood assistance; or any other programmes that help refugees and/or displaced people build stable, independent lives.
Projects that have proved to be highly effective in improving the lives of refugees and/or displaced people.
Projects that have led to real change in the lives of refugees and/or displaced people.
Effective initiatives, with measurable evidence of outcomes.
For more information, visit https://www.ockendenprizes.org/home-one/entry-rules/