Deadline: 31-Oct-22
The Office of Private Sector Exchange (BridgeUSA) of the Bureau of Educational and Cultural Affairs (ECA) announces an open competition for the administration of the FY 2023 Ambassador Fund for Summer Work Travel (AFSWT).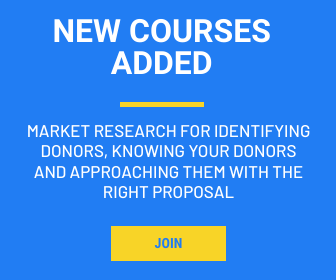 The purpose of the BridgeUSA AFSWT Scholarship Program is to provide underserved foreign college and university students with opportunities to interact with U.S. citizens, experience U.S. culture while sharing their own cultures with Americans they meet, travel in the United States, and work in jobs that require minimal training and are seasonal or temporary to earn funds to help defray a portion of their expenses.
Goals
The mission of BridgeUSA provides opportunities for international candidates looking to travel and gain experience in the United States. The multifaceted programs enable foreign nationals to come to the United States to teach, study, conduct research, demonstrate special skills or receive on the job training for periods ranging from a few weeks to several years. BridgeUSA's mission – to increase mutual understanding between Americans and people of other countries – remains vital to U.S. national security and building people-to-people connections around the world.
Aims
Through the FY 2023 AFSWT, BridgeUSA aims to:
Promote mutual understanding and lasting partnerships between emerging leaders from foreign countries and the United States;
Provide opportunities for BridgeUSA participants to collaborate and share ideas, approaches, and strategies to develop solutions to pressing local and global challenges;
Increase Americans' global competitiveness through new and expanded partnerships with BridgeUSA alumni professionals from around the world;
Create resilient communities and address disinformation by supporting civil society, open transparent institutions, global health, climate change, diversity and inclusion, and human rights; and
Build a global network of like-minded professionals committed to creating positive change in their workplaces and communities.
Funding Information
Approximate Total Funding: $465,000, pending the availability of funds.
Approximate Number of Awards: One.
Approximate Average Award: $465,000, pending the availability of funds.
Minimum "Floor" of Award: $465,000, pending the availability of funds.
Maximum "Ceiling" of Award: $465,000, pending the availability of funds.
Eligible Countries
Eligibility Criteria
Nonprofits having a 501(c)(3) status with the IRS, other than institutions of higher education
Others
Public and State controlled institutions of higher education
Private institutions of higher education
For more information, visit https://www.grants.gov/web/grants/view-opportunity.html?oppId=343344