Deadline: 4-Oct-22
The Mozilla Technology Fund (MTF) is seeking proposals from projects which are providing tools and resources to auditors who are working to create greater accountability for AI systems.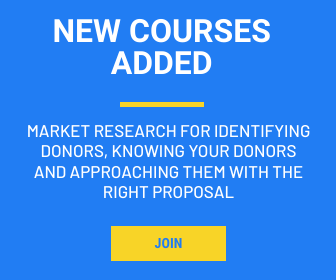 The Mozilla Technology Fund seeks to fund and convene projects which can grow, support, and better coordinate the community of AI auditors through tooling and resources.
Aim: To double-down on their investments in the AI transparency space while leveraging the learnings and community of the Open Source Audit Tooling (OAT) Initiative.
Goal: To provide projects in the MTF: Auditing Tools for AI Systems cohort with the resources needed to unlock their full potential and to make them more sustainable in the long term.
Funding Information
Through the MTF: Auditing Tools for AI Systems Awards, they will provide awards of up to $50,000 each to open source projects which are providing concrete tools and support to auditors.
Applications will be accepted for a period of four weeks and will then be reviewed by a committee of experts, which will make final funding decisions and allocate awards out of a total pool of $300,000.
What they're looking for
They imagine that the Bias and Transparency in AI Awards will support a variety of software projects (including utilities and frameworks), datasets, tools, and design concepts. They will not consider applications for policy or research projects (though software projects which leverage, support, or amplify policy and research initiatives will be considered—for example, bias metrics and statistical analyses being turned into easy to use and interpret software implementations). Some example projects they can imagine:

A crowdsourcing tool to collect data about an online platform to allow for external inspection of a pricing or recommendation model.
An observatory tool that allows journalists to write stories about what content is promoted or suppressed on a social media platform.
A developer utility that helps others in the ecosystem conduct internal or external audits.
Eligibility Criteria
Applicants should:

Have a product or working prototype in hand–projects which have not moved beyond the idea stage will not be considered.
Already have a core team in place to support the development of the project (this team might include software developers working in close collaboration with auditors, AI researchers, designers, product/project managers, and subject matter experts).
Embrace openness, transparency, and community stewardship as methodology.
Make their work available under an open-source license.
These awards are open to all applicants regardless of geographic location or institutional affiliation, except where legally prohibited. However, Mozilla is especially interested in receiving applications from members of the Global Majority or Global South; ​​Black, Indigenous, and other People of Color; women, transgender, non-binary, and/or gender-diverse applicants; migrant and diasporic communities; and/or persons coming from climate displaced/impacted communities, etc.
For more information, visit https://foundation.mozilla.org/en/what-we-fund/awards/mozilla-technology-fund-mtf/