Deadline: 14-Nov-22
Modern Endangered Archives Program (MEAP) invites applications for its fifth cohort of projects designed to preserve, document, and digitize collections at-risk from environmental conditions, political uncertainty, inherently unsustainable media, inappropriate storage, or communal and social change.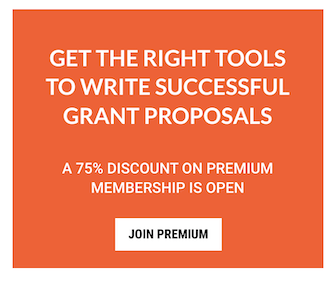 Funding is now available for Planning Grants to survey or inventory archival collections and for Project Grants to digitize and publish existing collections.
Available Grant Funding
MEAP welcomes applications for two different grants types. Applicants may only submit one application per round of funding.
Planning Grants: Planning grants of up to $15,000 are available to evaluate and survey collections for potential digitization and/or curation. Planning Grants can be up to one year in length.
Project Grants: Project grants of up to $50,000 are available to digitize archival content or to curate born-digital materials. Project Grants can be up to two years in length.
Emergency Grants:  MEAP has funds available for Emergency Grants to be provided outside regular funding cycles. Applicants must be invited to submit an application for up to $10,000 and up to 6 months of digitization work. For more information, with a description of the endangered collection and why you cannot wait for a full review cycle.
Geographic Focus – Materials from regions outside North America and Europe are preferred. They encourage applications from Africa, the Caribbean, Central America, Latin America, the Middle East, Central Asia, South and Southeast Asia, and Oceania. Applications from North America and Europe are eligible to apply only if resources are limited for preserving archival material and other avenues for funding have been exhausted.
Eligibility Criteria
Projects must have one single principal applicant who takes responsibility for the planning and execution of the project. The principal applicant will also be responsible for the financial management of the grant. Projects may have additional applicants who take responsibility for executing the project throughout its lifecycle.
Applicant Eligibility

Individual applicants must be associated with an institution and cannot apply for independent funding. Applicants may be:

Any accredited member of the teaching or research faculty at a university or similar higher education institution.
Archivists or librarians with responsibilities for special collections in archives, a national or research library, or a similar institution.
Affiliated leaders of not-for-profit organizations or community organizations that hold at-risk cultural heritage materials.
 If the grant applicant is not affiliated with the repository that holds/owns the materials, applicants must submit an Archival Partner Form with the Detailed Application.

Institutional Eligibility

Grants are administered through host institutions (not individuals) in contract with UCLA. Host institutions should be a community organization, university, archive, library, research or cultural institution.
Applications from state institutions requesting support for the preservation of their own holdings should demonstrate some contribution in kind, such as the provision of staff time, training or workspace.
Each project must have an administrative contact who has financial and signatory authority (this may be the principal applicant or another individual at the funded institution).

Project Eligibility

MEAP supports projects to organize, collect, convert and describe archival material, existing digital assets, or born-digital materials. Materials must fit within the following scope.

Endangerment – Archival content must be imminently at-risk due to environmental conditions, political uncertainty, inherently unsustainable media, inappropriate storage, and/or communal or social change.
Age of Material – Archival materials to be digitized or surveyed should date from the early 20th century to the present, preferably with a majority of the material dating from the 1950s or later.
Content – Materials should document aspects of history, society, culture, and politics, preferably with an emphasis on social justice, human rights, and under-documented communities.
Format – Materials may be in a variety of formats, including print, audio, video, photographs, ephemera, and born-digital files (including but not limited to blogs, digital photographs, cell phone videos, website pages, 3D images, magnetic tape, and social media content).
Ineligible Expenses
Institutional overhead and indirect costs.
Capital building and refurbishment projects.
Building and construction work of any kind.
Administrative costs, including but not limited to archival overhead or running costs, financial administration for grant management, air conditioning or heating.
Physical conservation of original materials. While some projects may require conservation intervention throughout the digitization process, MEAP does not fund conservation projects (i.e. projects with a primary goal and prioritization of physical conservation as opposed to digitization).
Some conservation materials may be acceptable budget expenses as necessary to prepare materials for digitization. Please include details in the budget justification section of the detailed application.
Extensive cataloguing or transcription meant to conduct research.
Operational equipment meant for archive management.
Recording new oral histories or audio recording equipment.
Purchasing archival materials. MEAP does not provide money to purchase archival material.
Some kind of notional recompense payment to owners of the material may be possible in exceptional cases. If you are including such payments in your application, you must explain why and justify how much.
For more information, visit https://meap.library.ucla.edu/2022-call-for-applications/