Deadline: 31-Jan-23
The Health for All Film Festival (HAFF) invites independent filmmakers, production companies, public institutions, NGOs, communities, health professionals, scientists, students, and film schools from around the world to submit their original short films on health.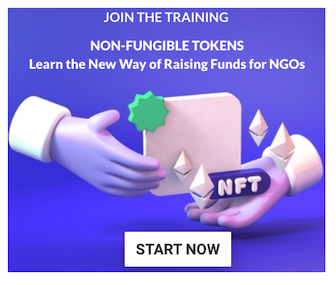 With an average of 1150 submissions every year from 110 countries, the first three editions demonstrated the relevance of this film festival for health promotion and health education and yielded great candidates and winners (Please, see links below). The goal of health impact through films is being reinforced through increased synergies with the WHO Behavioural Insights programme, WHO Academy, as well as some universities and educational institutions joining this HAFF initiative in a movement of exchange of experiences promoting health through films.
HAFF encourages health experts to comment their catalogue of films in order to highlight how those stories could be used to obtain change. This is developed in synergy with the WHO Academy or the WHO's Behavioural Insights unit among other WHO's technical departments.
Categories
Universal health coverage (UHC) – films about mental health, noncommunicable diseases (NCDs) and other UHC stories linked to communicable diseases not part of emergencies;
Health emergencies – films about health emergencies, such as COVID-19, Ebola, disaster relief and health in conflict-settings;
Better health and well-being – films about environmental and social determinants of health, such as nutrition, sanitation, pollution, gender, and/or about health promotion or health education.
Special Climate Change and Health Film Prize – Films about the health benefits of innovative solutions or ideas tackling climate change. Local or national stories are welcome in the perspective of such solutions to be scaled up around the globe, or simply those ideas to be better known. For instance, they could relate to:

Prevention of health impact of extreme weather events,
Clean energy and promotion of clean air,
Sustainable transport and industry,
Smart agriculture, sustainable food systems and a healthy diet,
Biodiversity and nature-based solutions,
Building climate resilient housing and infrastructure, including health care facilities,
The role of education in health and climate change awareness, including young voices and actions as catalysers of a future healthier society,
Scientific monitoring of health impacts of climate change and associated research.
Eligibility Criteria
Only short films about health completed between 1 January 2020 and 31 January 2023 are eligible for the Film Festival 4th edition. On the occasion of WHO's 75th anniversary in 2023, the film festival would accept some older films about public health historical achievements which should be reformatted to meet the guidelines in the festival rules.

All types of artistic approaches are welcome: animation, fiction, documentary, and video art.
The length of each film submitted has to respect the format described in the rules.
A submission can be in any language; if the film is not in English, English subtitles must be included in the frame.
The period for submissions is from 31 October 2022 through 31 January 2023.
Any production made by United Nations staff members or exclusively done with UN funding is not eligible.
Commercial/corporate films advertising for a product, device, or private business service, won't be selected.
For more information, visit https://www.who.int/news-room/events/detail/2022/10/31/default-calendar/open-call-for-short-films—4th-edition-health-for-all-film-festival