Deadline: 15-Aug-22
The Information Futures Lab is seeking applications for its Information Futures Fellowship, a novel opportunity for practitioners in public health, healthcare, community organizations, media, policy, design, and other fields who are actively working on responses to the ongoing information crisis.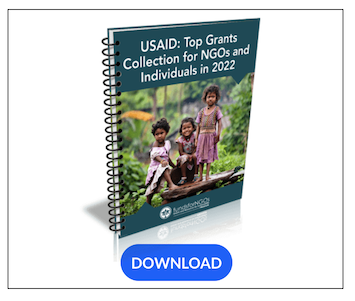 The six-month fellowship provides these practitioners with the resources, time, research partners, training and peer network to develop new ideas, evaluate existing programs or design and test novel interventions.
Funding Information
A salary of $35,000 for the six-month fellowship period is available for fellows. If an employer keeps the fellow on salary during the fellowship because the project benefits the organization, a fellowship stipend will not be provided; That unused stipend will then be extended to an additional fellow who will join the cohort.
All fellows are eligible for project/program support of up to $10,000 and travel expenses of up to $2,000 (domestic) and $5,000 (international). In addition, projects are eligible for an honorarium of up to $5,000 to compensate thought partners and collaborators.
Why an Information Futures Fellowship?
The Information Futures Fellowship is built to empower practitioners who lead investigations into any aspect of these intersecting information challenges and how they can be addressed — to start building a better future for their information spaces, habits, institutions and culture. As leaders in their fields and communities, those on the front lines are most familiar with concrete information challenges and closest to potential solutions. The Fellowship provides access to skill sets and research expertise of other disciplines and industries (in the form of partnerships and mentorship) as well as the resources and freedom to innovate.
What Fellows can expect?
IF Fellows are part of the Brown University Information Futures Lab, and over the course of the fellowship will connect with a broad network of global researchers, technologists, community leaders, journalists, policy makers, librarians and educators.
Fellows will participate in the Information Futures Academy, which will provide unique training in cutting-edge tools and techniques such as information monitoring, misinformation mitigation, effective communication, community listening, intervention and research design, and program evaluation. Fellows will also participate in at least one Sandpit, a three- to four-day design sprint during which a diverse group of problem solvers works on one or more ideas to address an information challenge.
Throughout the fellowship, fellows will share their expertise and learn alongside others as they network with and take inspiration from some of the most impactful change-makers in the field.
Whether they are in residence at Brown or working remotely from within their community, fellows will connect weekly with their cohort to share project updates and solicit and provide feedback. Fellows will also have access to Brown University libraries and other shared resources.
Fellows will use the training, resources and network to refine and execute their pilots.
Eligibility Criteria
Their fellowship addresses information spaces across the globe and applicants from outside of the U.S. are welcome. All races, ethnicities and national origins are encouraged to apply.
For more information, visit https://sites.brown.edu/informationfutures/fellows-program/