Deadline: 30-Sep-22
The Greentown Labs requests applications from innovative startups with material innovations for automotive efficiency and shared and future mobility, as well as materials and process innovations for recycling.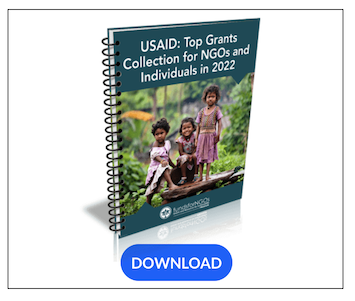 They bring startups and corporates together to accelerate the commercialization of technologies from EVs, to hydrogen refueling technologies, to automotive lightweighting innovations, and more.
Go Move 2022 with BASF and Magna seeks to decarbonize the lifecycle impact of the automotive industry, from materials design to recycling processes, and beyond.
Program Scope
The program scope includes
Materials Innovation for Automotive Efficiency and Reducing Lifecycle Emissions,
Materials Design for Recycling and New Recycling Techniques, and
Materials Innovation for Shared and Future Mobility.
Program Benefits for Startups:
A structured platform to engage leadership from BASF and Magna and explore potential partnership outcomes, including but not limited to joint pilots, joint development, purchase orders, and/or investment opportunities
$25,000 in non-dilutive grant funding
Mentorship, networking opportunities, and partnership-focused programming from the Greentown Labs community of climatetech startup experts
Exclusive access to the Greentown Labs, BASF, and Magna networks
Desk space and membership within Greentown Labs for the duration of the program
What they're looking for?
The transportation sector is responsible for 16 percent of global greenhouse gas emissions. As the sector electrifies, materials innovation and vehicle lightweighting is more important than ever for achieving energy efficiency. In addition, materials used in vehicle construction should be recycled, but today this is not a simple process. Finally, a future with greater shared mobility requires materials with higher durability as use concentrates in a smaller number of vehicles.
They're looking for startups at TRL 4-8 with material and recycling process innovations that decarbonize the lifecycle impact of the automotive industry.
Partnership with BASF and Magna
BASF and Magna are open to the following types of partnerships with startups selected for this program:
Pilot (jointly with both partners)
Joint development (with either partner)
Investment (with either partner)
Purchase orders (with either partner)
Eligibility Criteria
Be available for virtual and/or in-person interviews after the application deadline, if selected for further rounds.
Disclose the status of any intellectual property (IP) relevant to your submission. Do not submit confidential information in the application process. Awardees will enter into non-disclosure agreements to protect their IP throughout Go Move 2022.
Applicants may apply from anywhere in the world.
If you are selected as a Go Move 2022 participant, a CEO/founder of your company will be required to attend all program events to enjoy full program benefits.
All program events will take place at Greentown Labs Headquarters in Somerville, MA, with the exception of Workshop 2, which will be virtual (Zoom).
A tentative timeline is as follows:

Kickoff Event: November 16, 2022
Workshop 1: December 14-15, 2022
Workshop 2: January 15-16, 2023 (Virtual)
Workshop 3: March 29-30, 2023
Final Showcase: May 11, 2023

Greentown is committed to increasing diversity, maintaining an inclusive community culture, and creating a more sustainable planet for all. They welcome applications from founders and teams of all backgrounds, regardless of their ethnicity, race, gender, religious beliefs, sexual orientation, age, marital status, veteran status, or whether or not they have a disability.
For more information, visit https://greentownlabs.com/go-move/