Deadline: 20-Apr-23
Acquisition International is happy to announce the Global CFO Excellence Awards are returning for the seventh consecutive year.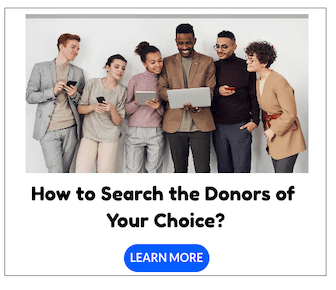 The Global CFO Excellence Awards is will honour pioneering CFOs who go the call of duty and demonstrate unmatched levels of innovation and determination.
Constantly assessing market and consumer trends, it is the role of the CFO to shape future business decisions. For this reason, they at Acquisition International have chosen to celebrate these individuals. In industries where CFOs can be overlooked, they have chosen to highlight and congratulate the hard work that is undertaken by the most outstanding CFOs.
The CFO of today is a strategic powerhouse, tasked with informing CEOs and shareholders on challenges whilst advising how to shape future business plans. A highly complex role, where looking forward is the most important skill to have, the CFO influences all levels of a company and they are therefore vital for ensuring good business practice.
How long has Acquisition International been in circulation for?
Acquisition International has been running for nine years and in that time the publication has grown substantially, now having a circulation of 108,000 readers in over 170 countries. AI is a monthly magazine that seeks to inform, entertain, influence, and shape the global corporate conversation. They aim to achieve this through a combination of high quality editorial, rigorous research and an experienced worldwide network of dedicated advisors, experts and contributors. Acquisition International is one of the many publications by AI Global Media, a UK based publisher which has over 200 issues to its name since 2010.
Approaches
Step 1: Gathering Nominees

Nominees are gained via the online nomination form from magazine subscribers, online visitors, social media following, clients and the wider circulation.
Those putting forward nominees are welcome to nominate their own firm or colleagues within their firm as well as third party businesses.
Acquisition International is part of the publishing house AI Global Media, the publishers also put forward nominees for consideration.

Step 2: Evaluating the Nominees

All those who formally accept their nomination will be asked if they would like to submit material for further consideration as supporting evidence.
They consider materials supplied by nominees, information on those nominated businesses available online and any information supplied with the original nomination.

Step 3: Research and Judging

The research team who are highlighted will assess all information presented when it comes to determining winners.
The team gather information independently from a number of publicly available sources, they will assess the material supplied by the nominees and by those who put them forward originally.
They will cast their final judgment based on various criteria including client dedication, innovation, business growth, longevity, online reputation, client feedback and business performance.

Step 4: Contacting and Announcing the winners

Once winners have been determined each winner will be contacted directly.
Details of those winners will be embargoed until Acquisition International formally announce the winners publicly via the website and award winners' magazine.

Step 5: Promote your win

They encourage all of the winners to publicly announce their win independently.
Announcements via company websites, social media channels, via publicly released press releases, and through local and national press are a great way of really maximising the exposure gained from such an amazing achievement.
For more information, visit Acquisition International.