Deadline: 31-Oct-22
Apply for funding to work with secondary data to build knowledge and engage with researchers in low- and middle-income countries in the Global South.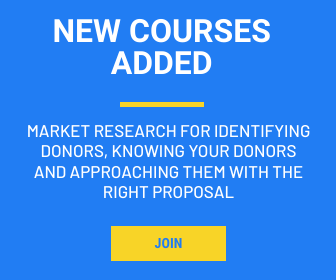 This funding opportunity involves the use of secondary data analysis and is an extension of the ongoing Secondary Data Analysis Initiative (SDAI) opportunity. This highlight notice is focused on development issues in low- and middle-income countries in Latin America, Africa and Southeast Asia.
Aims
The aims of this opportunity are to:
co-produce substantive and innovative data research through equitable partnerships with investigators based in the Global South
utilise existing data resources to produce high quality, impactful research on issues of concern to developing countries
improve the skills, capacity and methods for secondary data research in and on developing countries
provide insight into existing data resources that can be used to conduct research on developing countries.
Areas
This opportunity particularly encourages focus on the following areas:
environment, biodiversity and climate change
building and maintaining effective, democratic and trusted institutions
economic stability and sustainable growth
supply chains and food security
migration, mobility and demographic change
shocks, risks and resilience
conflict and violence.
Funding Information
Projects can cost up to £300,000 at the full economic cost. ESRC will fund 80% of the full economic cost.
Projects can last up to 22 months and must:

start by the end of June 2023
be completed by 31 March 2025.
Eligibility Criteria
To apply you must either:

be an established member of an approved research organisation
have an agreement with an approved research organisation to work there and have access to appropriate research facilities for the duration of the grant.

They encourage applications from:

those who wish to develop your skills in using secondary data, regardless of the stage of your career
early career researchers who want to gain experience as a principal investigator or co-investigator.

If you are an early career researcher applying as a principal or co-investigator, you must:

have submitted your PhD or have equivalent experience by the start date of the grant
be able to articulate why you should be considered an early career researcher and how the award of a secondary data analysis initiative (SDAI) grant will have a demonstrable impact on your trajectory to becoming an independent researcher
not be a current or former principal investigator on ESRC or other UK Research and Innovation grants.
For more information, visit https://www.ukri.org/opportunity/use-secondary-data-to-focus-on-global-south-development-issues/