Deadline: 30-Nov-22
The World Health Organization is calling for an expression of interest (EOI) from CSOs to co-lead and co-produce briefs with recommended actions for multi-stakeholder groups. This is in response to the evidence-based policy briefs to support governments and communities to address pertinent health and care workforce challenges. The work will be guided by the WHO Secretariat.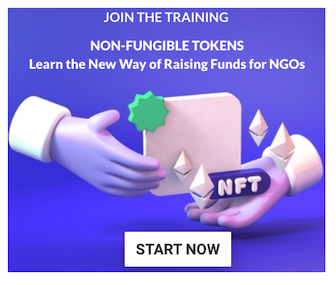 The Fifth Global Forum on Human Resources for Health is organized, during the 2023 World Health Worker Week, under the theme of protecting, safeguarding and investing in the health and care workforce. The Forum will bring together high-level stakeholders from across the world for a 3-day hybrid in-person and virtual event. This presents an opportunity to
Share progress on the implementation of the Global Strategy on Human Resources for Health: Workforce 2030; and
Examine the required policy solutions, investments and multisectoral actions needed to address health and care workforce challenges and build their capacities and capabilities to advance health systems towards universal health coverage and health security.
The Forum also provides an opportunity to guide and further engage with the flagship Working for Health 2022-2030 Action Plan and it Multi-Partner Trust Fund (MPTF). The Forum will coincide with the World Health Worker Week (2-8 April 2023).
Aim
The Forum aims to bring stakeholders together to pursue key actions and commitments to increase investment and policy action on the health and care workforce, this can only be achieved through multi-stakeholder efforts which include civil society. Civil society organizations (CSOs) play a critical role in supporting advocacy and driving implementation and action.
Overview of the High-Level Policy Briefs Three evidence-based policy briefs are in development in partnership with the European Observatory on Health Systems and Policies, an overview of each brief is provided, below are the three main topics covered
Policy brief 1: What policies and practice are needed to attract, retain, support and re-skill health and care workers during the COVID-19 pandemic and what needs to inform the future of workforce development?
Policy brief 2: What intersectoral governance, planning and decision-making actions will improve the education, employment and retention of the health and care workforce?
Policy brief 3: Where do they find the money to scale-up investment in the health and care workforce? Improving efficiency of spending and raising revenues through domestic and international financing mechanisms?
CSO Working Groups
Selected CSOs are expected to form working groups to co-lead and co-develop the CSOs action briefs. Three working groups will be formed, linked to the three policy brief topics above. Each organization is limited to participating in one of the three working groups established. Working groups will be expected to –
Convene a diverse working group linked to the specific policy brief.
Review the policy brief and identify action areas where CSOs can leverage their support.
Develop an action brief to inform multi-stakeholder groups on how CSOs can strengthen implementation of the Working for Health Action Plan in countries and regions.
In addition to the action briefs, CSOs will be invited to participate in key technical discussions on the policy briefs and other possible opportunities in the build-up to the Forum. A session for the CSO action briefs will be organized during the Global Forum to consult on the briefs and discuss the way forward.
Selection Criteria
Organizations that demonstrate experience and advocacy on the proposed topics for the action briefs, namely, health and care worker protection, retention, education, employment, governance and investments.
Capacity and expertise to support the drafting and finalization of action briefs.
CSOs which are geographically diverse and representative, leading advocacy across regions, programming in LMICs or with operations in LMICs.
Organizations with wide networks and the ability to lead and convene other CSOs or to form a conglomeration of organizations including smaller scale and more localized NGOs.
For more information, visit https://www.who.int/news-room/articles-detail/5gf_cso_call