Deadline: 14-Nov-22
The International SOS Foundation is thrilled to launch the 2023 Duty of Care Awards which honour organisations, institutions, NGOs and individuals that have raised the standards of protecting the health, safety, security and wellbeing of their people.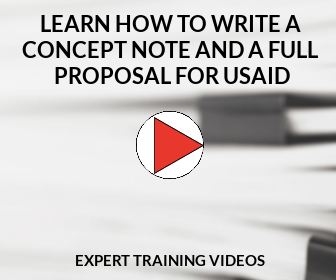 For six years, the Awards have recognized organizations that fulfill their Duty of Care responsibilities by enhancing work conditions globally, improve people's welfare and ultimately, help save lives.
Categories
Communications: 

This award recognizes an effective communications campaign or program aimed at mitigating health or security risks impacting a global workforce.

Examples include, internal and external communication plans built to proactively inform on topics, threats or news to provide clarity or two-way communication tools used to interact with employees both domestically and while abroad.  

COVID-19 Agility & Response: 

This category recognizes an organization that demonstrated outstanding response to COVID-19 in protecting the health and wellbeing of their workforce.

From information or advice to mental health support and evacuations, this organization has been on the front foot of ensuring their people remain safe and their organization remains resilient.

Duty of Care Ambassador: 

This category recognizes an individual who has made significant impact in protecting their workforce.

From spearheading internal programs or leading the development of new policies or procedures, this individual has led the way in their organization, taking a prominent role in the protecting their workforce.

Environmental, Social and Corporate Governance (ESG): 

This category recognizes the role of Duty of Care and Risk Management in an organization's Environmental, Social and Corporate Governance programme.

Initiatives supporting but not limited to the environment, people, workplace or community, should demonstrate a connection to one of the 17 Sustainable Development Goals set by the United Nations or reflect measurable results in ensuring business continuity.

Inclusion & Diversity: 

This category recognizes effective programs that promote inclusion, diversity and equal opportunity within the workplace.

Through communication programs, internal policies or events, this organization has led the way in creating a working environment that is inclusive and supportive of their workforce.

Innovation: 

This category recognizes new or novel approaches to identifying, managing and mitigating risk, including utilizing advancements in technology.

Whether to make healthcare more accessible or to proactively

communicate or track your workforce, technology and innovation should be at the core of your campaign.
Eligibility Criteria
The Awards are global and open to all organisations, individuals and NGOs across all industries and sizes.

Those working in Human Resources, Occupational Health & Safety, Security, Risk Management, Sustainability and Travel Management are encouraged to apply.

By applying for an award, organizations and individuals:

Demonstrate their commitment to meeting high standards of health, safety, security, and wellbeing in the workplace and community.

Receive global

recognition of their success.  

Distinguished

judges, independent to the International SOS Foundation, assess each entry and their winners will receive a trophy, certificate and an official award logo.
Judging Criteria
There are four core assessment criteria common to each award.

Judges will assess each award for completeness, depth and how clearly they meet the criteria below. 

Performance Improvement: What results were achieved?

​

Leadership and Management Commitment: What role did leaders and managers play in the project?
Stakeholder Engagement: How were internal (and external where applicable) stakeholders involved and engaged in this project?
Longevity: How will this project continue to deliver value / benefits to the health and safety of workers?

All entries

for a Duty of Care Award must demonstrate measurable results and improveme

nts that can be objectively observed and assessed. 
For more information, visit https://www.dutyofcareawards.org/