Deadline: 4-Aug-22
The Open Philanthropy has launched the Cause Exploration Prizes to find ideas for the best ways to use their resources.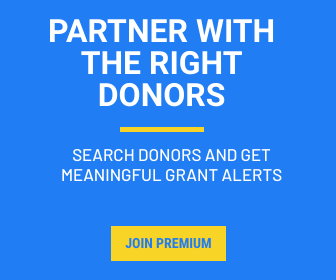 The Open Philanthropy invites invites you to suggest a new area for them to support, or respond to their suggested questions on
health
, development, or worldview investigations. They  are most interested in responses to the "new area" prompt.
Open Philanthropy's mission is to give as effectively as they can and share their findings openly so that anyone can build on their work.
Award Information
First place: $25,000
Second place: $15,000
Honorable mentions: $500 Up to twenty prizes
Participation: $200 First 200 good-faith submissions
Eligibility Criteria
The Contest is open to any natural person who meets all of the following eligibility requirements:
The entrant is a legal resident of the fifty (50) United States or the District of Columbia (but not Puerto Rico), Canada (excluding the province of Quebec), or the United Kingdom, or any other jurisdiction where participation is permitted by Law.
The entrant is at least eighteen (18) years old at the time of entry.
The entrant has access to the internet.
Individuals residing in, or nationals of, countries or jurisdictions not explicitly may enter the Contest so long as the Contest is not prohibited by Law in such country or jurisdiction, however, their eligibility to win cannot be guaranteed under local Laws. If an entrant is not eligible for a prize pursuant to local Laws, no prize will be awarded to that entrant.
Ineligible
There are four categories of person who are not eligible:
People aged under 18.
People who are residing in, or nationals of, Puerto Rico, Quebec, or countries or jurisdictions that prohibit such contests by law.
People who are based in a US-sanctioned country or are specifically sanctioned by the United States.
People who are employees of Open Philanthropy, or their immediate family members or household members
For more information, visit https://www.causeexplorationprizes.com/