Deadline: 23-Jul-22
The Political and Economic Section of the U.S. Embassy in Yaoundé, Cameroon announces an open competition for organizations to submit applications under the Fiscal Transparency Innovation Fund Program to carry out a program to build the capacity of citizen groups, civil society organizations, locally elected officials, and local-government actors to participate in the budget process and monitor government transparency at local-council level in 25 councils in five regions of Cameroon.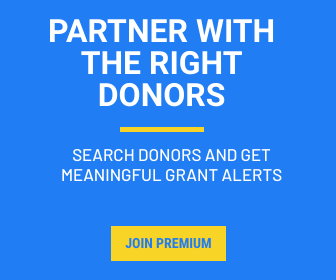 Objectives
To increase the capacity of citizen groups and civil society to advocate for fiscal transparency and monitor the execution of the budget of local councils in targeted regions.
To increase the capacity of local government bodies and citizen groups to participate in the budget process.
To increase digital access to public budget information of targeted councils.
Theory of Change
If citizens and sub-national bodies are trained in public budget creation and monitoring, public budgets will be more accessible and local development needs will be more adequately met.
If civil society groups are trained on advocacy and budget monitoring, then citizens and civil society can more effectively push for government data to enforce fiscal transparency regulations.
Funding Information
Length of performance period: 18 months
Number of awards anticipated: 03 awards (dependent on amounts)
Award amounts: awards may range from a minimum of $72,000 to a maximum of $98,000
Total available funding: $288,000
Type of Funding: Economic Support Funds (ESF) under the Foreign Assistance Act
Anticipated program start date:  September 2022
Activities
To achieve the goals and expected results, the program could include the following:

Train citizen and civil society groups to engage with budget actors and public budget investigative bodies.
Advocate for the enforcement of legislation to make budget information publicly available and track public expenses.
Organize training seminars with citizen participation groups, local councils, and local development planning committees on public budget formation, implementation, and monitoring.
Create, strengthen, and operationalize local oversight /watchdog committees.
Priority Regions: East, Far-North, Northwest, Southwest, and West Regions.
Participants and Audiences: The intended target audiences should be CSOs, locally elected officials and other council staffs, CBOs involved in budget planning, journalists, local government actors.
Eligibility Criteria
The following organizations are eligible to apply:

Cameroonian locally registered, associations, non-governmental organizations (NGOs) with at least four years of experience working in the areas of Democracy and Governance.
For more information, visit https://www.grants.gov/web/grants/view-opportunity.html?oppId=340678