Deadline: 20-Aug-22
2022 GFFJ NGO Grant Awards are now open to recognise and reward Non-Profit Organisations worldwide who have dedicated their time and resources for global impact.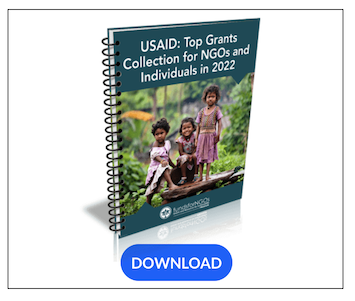 The objective and goals of  GFFJ is to embark on poverty alleviation programs and projects that is also in line with the 17 United Nations Sustainable Development Goals.
The Global Fund for Jesus (GFFJ), in line with its mandate to do that which Jesus would have done if He were still physically present amongst us; calls for Motivational Proposals and Expression of Interest in the GFFJ Grant Awards from NGOs sharing the same passion as GFFJ for the poorest of the poor.
The Global Fund for Jesus focuses specifically on uplifting the disadvantaged through the implementation of projects and programs to address the need for education, health, infrastructure development, poverty alleviation, food security and employment creation.
Funding Information
The GFFJ Thanksgiving Programme that entails the granting of cash awards of R100 000 to 20 selected NGOs and/or other forms of donations and/or assistance in kind; in line with the objectives of the Fund.
Eligibility Criteria
NGOs across the world are encouraged to submit their proposals.
Terms and Conditions
The Global Fund for Jesus reserves the right to conduct site visits at applicants' corporate offices and / or at their operational sites if so required.
The Global Fund for Jesus reserves the right to request all relevant information, agreements and other documents to verify information supplied to GFFJ in the call for proposal responses.
The applicant hereby gives consent to The Global fund for Jesus to conduct background checks, including FICA verification on the applicant entity.
The awarding of any kind of donation/s to NGO's are subject to the sole discretion of GFFJ and GFFJ's  decision will be the final. No negotiations will be entered into in this regard after completion of the selection process.
No submissions will be accepted after closing date and incomplete applications will not be considered.
For more information, visit https://www.facebook.com/GlobalFundForJesus