Deadline: 2-Sep-22
The International Disability Alliance (IDA) is seeking applications for Global Disability Summit Grants to support local and national initiatives contributing to the implementation and monitoring of GDS commitments for change.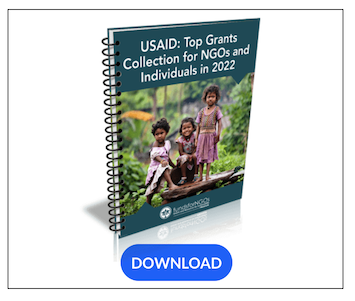 Objectives
As part of the GDS mechanism, this Call for Proposals (CFP) envisages the launch of actions and initiatives to strengthen the GDS mechanism at the national and regional levels and support the GDS cycles. These actions and initiatives may be related to:

Advocacy efforts to promote and disseminate GDS2018 and GDS2022 commitments through workshops, promotion materials, dissemination of progress reports, etc.
Supporting stakeholders in the implementation of the commitments they submitted.
Supporting GDS related advocacy efforts and campaigns.
Producing case studies regarding the progress of supporting commitments implementation from the GDS 2018 and GDS 2022.
Funding Information
Grants budget and duration: Between 4,000 EUR and7, 000 EUR for a period of seven (07) months.
Maximum number of grants: 15
Duration and amount of the program: 85,000 EUR between 03 October 2022 and 30 April 2023.
Eligibility Criteria
Eligible organizations:  Organizations of persons with disabilities. Registration certificate will be requested.
Application organizations must meet the following requirements and qualifications:

Being a legal entity or organization of persons with disabilities.
Being legally incorporated (registration documents will be required).
Currently operating in the country which they are applying.
Having a bank account in the name of the organization and the financial capacity to pre-finance 20% of the activities.
Showing project management skills, as evidenced by the successful delivery of projects and grants of similar size.
Being able to provide evidence of experience in the field of the call for proposals and a vision that corresponds to the objectives of the call.
Ability to work proficiently in English for project management and reporting purposes (with delivery to be conducted in local languages).
For more information, visit GDS.