Deadline: 30-Sep-22
The Foreign, Commonwealth & Development Office is calling for Bids to lead the Advocacy and Knowledge components of new Women's Rights Organisations (WROs) programme.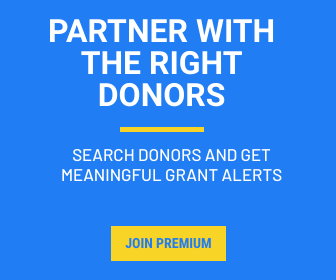 Components
The Advancing Gender Equality through support to Women's Rights Organisations and Movements is a new programme comprised of 3 components:

Supporting grassroots women's attendance and meaningful participation at national, regional and international meetings
Supporting the production and dissemination of policy-relevant products that reflect the priorities and knowledge of women and girls at the grassroots.

These components will seek to amplify diverse grassroots women's and girls' voices in donor, national government and international policy making. They will do this by:

Funding and facilitating WROs, activists, women peacebuilders and women human rights defenders' attendance and advance support at key national, regional and international meetings
Facilitating more informed policy development by better capturing, synthesizing and feeding back learning and evidence from grassroots WROs and movements
A key principle is intersectionality. Both components will work with and support diverse WROs and movements, including those led by and representing women with disabilities and LBTQ+, as well as adolescent girl and youth feminist groups.
Sector: Empowerment and accountability, Girls and women, Research.
Funding Information
Eligible Organisations: Non-governmental organisations (NGOs), UK-based non-profit organisations, Humanitarian relief organisations, Organisations based in Low to Middle Income Countries (LMIC).
Eligible Countries
Afghanistan, Albania, Algeria, Angola, Antigua and Barbuda, Argentina, Armenia, Azerbaijan, Bangladesh, Belarus, Belize, Benin, Bhutan, Bolivia, Bosnia and Herzegovina, Botswana, Brazil, Burkina Faso, Burundi, Cambodia, Cameroon, Cape Verde, Central African Republic, Chad, China, Colombia, Comoros, Congo, Congo (Democratic Republic), Cook Islands, Costa Rica, Cuba, Djibouti, Dominica, Dominican Republic, East Timor, Ecuador, Egypt, El Salvador, Equatorial Guinea, Eritrea, Ethiopia, Fiji, Gabon, Gambia, The, Georgia, Ghana, Grenada, Guatemala, Guinea, Guinea-Bissau, Guyana, Haiti, Honduras, India, Indonesia, Iran, Iraq, Ivory Coast, Jamaica, Jordan, Kazakhstan, Kenya, Kiribati, Kosovo, Kyrgyzstan, Laos, Lebanon, Lesotho, Liberia, Libya, Madagascar, Malawi, Malaysia, Maldives, Mali, Marshall Islands, Mauritania, Mauritius, Mexico, Micronesia, Moldova, Mongolia, Montenegro, Morocco, North Macedonia, Mozambique, Myanmar, Namibia, Nauru, Nepal, Nicaragua, Niger, Nigeria, North Korea, Occupied Palestinian Territories, The, Pakistan, Palau, Panama, Papua New Guinea, Paraguay, Peru, Philippines, Rwanda, Samoa, Sao Tome and Principe, Senegal, Serbia, Sierra Leone, Solomon Islands, Somalia, South Sudan, Sri Lanka, St Lucia, St Vincent, Sudan, Swaziland, Syria, Tajikistan, Tanzania, Togo, Tunisia, Tuvalu, Uganda, Ukraine, Uzbekistan, Vanuatu, Vietnam, Yemen, Zambia, Zimbabwe.
Eligibility Criteria
Call for Bids: Advancing Gender Equality through support to WROs and Movements  Eligible Organisations
This Call for Bids will be awarded under an Accountable Grant Agreement. The lead Supply Partner must be a registered charity (in any country, not solely UK) to apply. Further requirements are listed in the Call for Bids document.
The focus is all ODA-eligible countries including conflict and crisis contexts.
For more information, visit https://www.gov.uk/international-development-funding/advancing-gender-equality-through-support-to-womens-rights-organisations-and-movements