Deadline: 03-Nov-22
The United Nations Capital Development Fund (UNCDF) is inviting applications for Community of Practice on Financial Health and Innovations.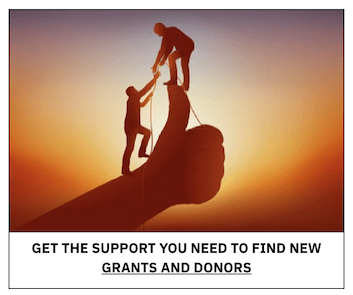 The portfolio is organized in three inter-linked pillars that focus on driving coalition building through advocacy and evidence generation; implementation that creates demonstration effect for markets to learn from and create lessons that can be scaled globally; financing that can catalyze the shift towards outcomes and also create incentives for players to mainstream the agenda.
Hosted by UNCDF, the Financial Health (FH) and Innovation Portfolio aims to drive convening and thought leadership on the subject of financial health and making this global shift towards an outcome focus agenda. The platform is proposed to work as a convener, to bring together global, regional and local actors committed to using financial and digital solutions to improve the financial lives of low-income families—helping them climb – and stay – out of poverty. The portfolio creates space for thought leadership where best financial health practices and models are exchanged and lead to concrete action with governments and the private sector.
The United Nations Capital Development Fund (UNCDF) makes public and private finance work for the poor in the world's 46 least developed countries. With its capital mandate and instruments, UNCDF offers "last mile" finance models that unlock public and private resources, especially at the domestic level, to reduce poverty and support local economic development.
Goals / Objectives
Global narrative
Impact thought leadership
Innovation for good
Knowledge Hub
Dissemination and outreach Social media, digital outreach to drive COP and i3 .
Scope of Work
The objective of the engagement is to amplify the work under i3 programme and build conversations that could lead to creation of broader FH thought leadership efforts that as a public good infrastructure can carry beyond the project life. A key focus of this COP engagement should be further building a community/convening that furthers the discussion around gig economy workers and ageing segment with specific focus on women. The community needs to work on connecting innovations, building dialogues, seeking partnership on the agenda of financial health, gig workers and ageing.
Under the current G20 Presidency with India, the COP partner will focus on initiatives to bring India at the forefront of driving the agenda on inclusive growth and sustainable development.
With the technological advancement, India has demonstrated to the world how innovation can shape the last mile connect in achieving inclusion and deliver on the SDGs.
The strategy can be aligned to the following broad objectives of building a community of practice which will support knowledge sharing, learning and change living beyond the life of i3 project of Metlife Foundation:

Global narrative – position strategic conversations to strengthen FH agenda and underlying segment focus conversations with specific focus on aligning with G20 engagement. Set-up thematic round tables to bring together relevant stakeholders who would be instrumental in championing FH and drive global messaging.
Impact Thought Leadership – highlight the evidence built within i3 programme where resilience and security have been key determinants
Innovation for good – drive innovation, curate conversations focused on fintech innovation within gig and smart ageing and enable solution showcase as global best
Knowledge hub – digital platform to bring forward research, evidence, news and partners championing FH and also build separate smart ageing and gig knowledge centers
Dissemination and outreach – wider messaging, lessons shared and evidence sharing to impact FH mainstreaming.

The COP partner will assist undertaking actions listed in the mentioned objectives and propose strategies to achieve the same. New action items can also be suggested by the partners while submitting their proposal.
Funding Information
UNCDF's contributions can be up to a maximum of USD 650,000 – 750,000.
Eligibility Criteria
Entity Registration

The applicant/ lead applicant must be at least 10 years old registered entity with deep experience in leading convenings, building community around inclusive finance space.

Country of operation

The lead applicant can be based anywhere globally/duly registered and having at least one year of operations in the space of advocacy and communications. Their partnership should cover markets like Asia Pacific. Consortiums (when applicable)
Applicants can apply only once under this RFA, whether independently or in a consortium.
Joint applications between market players in the target country or countries are encouraged if the solution proposed will expand the advocacy and agenda mainstreaming in multiple geographies along with G20 focus of Indian market.

Exclusionary Criteria

Applicants shall not have been the subject of bankruptcy, liquidation, judicial settlement, safeguarding, cessation of activity or any other similar situation resulting from a similar procedure.
Applicants and any of their staff or member of their board of directors shall not be included in the United Nations financial sanctions lists, particularly in the fight against the financing of terrorism and against attacks on international peace and security ; and
Applicants must not be involved in any of the following activities

Manufacture, sale or distribution of controversial weapons or their components, including cluster bombs, anti-personnel mines, biological or chemical weapons or nuclear weapons
Manufacture, sale or distribution of armaments and/or weapons or their components, including military supplies and equipment
Replica weapons marketed to children
Manufacture, sale or distribution of tobacco or tobacco products
Involvement in the manufacture, sale and distribution of pornography
Manufacture, sale or distribution of substances subject to international bans or phase-outs, and wildlife or products regulated under the CITES
Gambling including casinos, betting etc. (excluding lotteries with charitable objectives)
Violation of human rights or complicity in human rights violations
Use or toleration of forced or compulsory labor
Use or toleration of child labor

Applicants shall have fulfilled all the obligations relating to the payment of social security contributions or obligations relating to the payment of taxes in accordance with legal provisions in force in the country of incorporation.
Ineligible
The following costs are ineligible and not accepted:

Returns on capital and dividends paid by a beneficiary;
Debt and debt service charges;
Provisions for losses or debts;
Interest owed;
Costs declared by the applicant in the framework of another action receiving a grant financed from another donor;
Indirect costs, also called overheads.
For more information, visit https://www.uncdf.org/article/7985/rfa-community-of-practice-on-financial-health-and-innovations