Deadline: 12-Nov-22
The Google.org is pleased to announce its AI for the Global Goals to find organizations around the world that are using AI to create new, innovative solutions to advance the UN's Sustainable Development Goals (SDGs).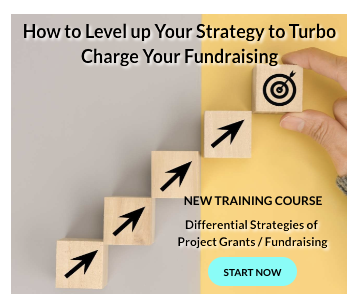 Funding Information
There is no fixed amount to request. Historically, Google.org AI for Social Good funding amounts have ranged from $500k to $2M, with the median at $1.3M. Applying organizations must have the capacity to absorb a large amount of funding. Based on the type of project, Google.org will provide support through a combination of funding, product donations and technical expertise.
What type of problems are you looking for?
They building off Google.org's previous support of AI for Social Good and launching a call to find organizations around the world that are using artificial intelligence to create new, innovative solutions to existing problems and to make progress against the UN Sustainable Development Goals (SDGs). In the past they've supported projects that use AI-powered tools to track air quality and pollution, use bioacoustic monitoring to detect immediate deforestation threats, and connect people in transition to education and job opportunities – and others.
Eligibility Criteria
The Call for Applications is open to any not-for-profit charity, other not-for-profit organization, public or private academic or research institution, or for-profit social enterprise company with a project that has an explicit charitable purpose. Your organization must have a registered office in your country of residence. Organizations located in Crimea, Cuba, Iran, North Korea, Russia, the so-called Donetsk People's Republic (DNR) and Luhansk People's Republic (LNR), or Syria and projects in those countries are not eligible to apply. Unfortunately, individuals without organizational affiliation are ineligible.
For-profit businesses that are registered or formed under the laws of their country may apply if their suggested project has an explicit charitable purpose and they are willing to open source any IP created (or distributed) with the funding.
Large organizations like colleges and universities are permitted to submit multiple applications. In the case of colleges and universities, thery ask that each Principal Investigator submit only one proposal. Please note, the Google.org AI for the Global Goals Call for Applications is not an opportunity to fund research proposals. They are looking for projects with clear visions and action plans to create inspiring end impact.
Only one organization may be the applicant of record, but they welcome and encourage collaboration – especially between technical and social sector experts. The application allows you to specify partners who will be critical to your work.
Applications must be submitted in English. They are able to work with organizations with varying levels of English ability throughout the review and selection process.
Criteria
Google.org is opening a call for applications that meet the following criteria:

Impact: How does the application of AI accelerate progress towards the Global Goals, break through barriers, or reduce inefficiencies? Is the application grounded in research and data? Is there a clear plan to deploy an AI model, and what are the expected outcomes?
Scalability and Sustainability: If successful, how can this project scale beyond the initial proposal? How will the project continue beyond Google.org's funding? Is there a clear plan to share learnings and best practices with the global community?
Feasibility: Does the team have a well-­developed, realistic plan for execution and technical expertise needed to apply AI to the problem? Have they identified the right partners and domain experts?
Data and Responsibility: While applications of AI show great promise, these technologies raise important challenges. Is AI the appropriate tool to tackle the issue? Does this proposal apply technology in an innovative and effective way? Does the use of AI align with Google's AI Principles and Responsible AI Practices?
For more information, visit https://globalgoals.withgoogle.com/globalgoals