Deadline: 25-Nov-22
The African Culture Fund is launching a call for applications, in partnership with the Institut Kôrè des Arts et Métiers (IKAM Ségou), with a view to selecting 12 female artists and cultural entrepreneurs from West Africa and Central Africa to take part in BOOT CAMP #3 scheduled in Ségou from March 2023.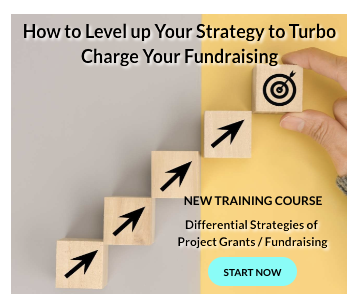 Objectives
This call aims to contribute to strengthening the leadership and competitiveness of 12 female artists and cultural entrepreneurs from West and Central Africa through the organization of a professional training camp including capacities in cultural management, leadership, personal branding, and emotional intelligence (which will be followed by a mechanism of mentoring and coaching for one year).
Beneficiaries of the ACF ACADEMY program are certified by the Institut Kôrè Institut des Arts et Métiers (IKAM) of Mali. To this end, participants will benefit from a Professional Aptitude Certificate called Kôrè–Qualité at the end of the ACF ACADEMY training, providing them with the skills necessary for the professionalization of their profession. The Kôrè–Quality Certificate is recognized by the IKAM network and its partners in all regions of Africa.
Content of Bootcamp #3 | LEWO 1 Program
This third boot camp (training camp) of the ACF ACADEMY, will offer participants innovative educational content, coaching, and mentoring adapted and focused on specific leadership skills, during 2 weeks, in the creative city of Ségou (Mali).
In the program, there will be thematic workshops, practical case studies, and scenarios, but also one–to–one sessions with recognized African personalities in the field of culture and entrepreneurship.
This boot camp will provide young professional entrepreneurs in art and culture with tools and keys adapted to contribute to their empowerment.
Benefit
At the end of the boot camp, the program will grant a scholarship of 2,000 euros to each of the winners and the monitoring of their development will be done for a year in the form of mentoring, provided by experienced professional men and women, great managers and leaders from all parts of Africa.
Eligibility Criteria
Applicants must meet the following criteria:
Be between 21 and 40 years old,
Be a female artist (regardless of discipline) or entrepreneur with at least five years of experience, practicing and residing in Africa,
Be a national of one of the West African or Central African countries (list below),

Benin, Burkina Faso, Ivory Coast, Cape Verde, Gambia, Ghana, Guinea, Guinea–Bissau, Liberia, Mali, Mauritania, Niger, Nigeria, Senegal, Sierra Leone, Togo.
Angola, Cameroon, Gabon, Equatorial Guinea, Central African Republic, Democratic Republic of Congo, Republic of Congo, Sao Tome and Principe, Chad.

Be available from March 2023 to participate in the various LEWO Program training and networking activities.
Evaluation Criteria
The selection committee evaluates applications based on three (03) criteria:
The commitment/motivation of the artist or cultural entrepreneur,
The technical quality and originality of the applicant's previous artistic and cultural projects,
The experience / background of the postulant.
For more information, visit https://www.africanculturefund.net/en/call-for-applications-boot-camp-3-lewo-programm-1/