Deadline: 21-Oct-22
The Amazon Web Services (AWS) is seeking applications for its Sustainable Cities Accelerator, a virtual six-week, technical, business, and mentorship accelerator delivered by Freshwater Advisors and Public Spend Forum, along with other industry-leading partners.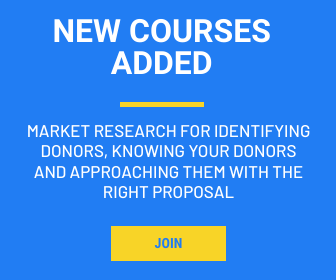 You will get to work with leading AWS technical experts to build and scale your cloud platform. 
AWS designed the AWS Sustainable Cities Accelerator for mature startups and emerging companies looking to drive commercial and technical milestones. By leveraging cutting-edge technologies and growth acceleration from Amazon Web Services (AWS) and our partners in support of scaling solutions to support sustainable cities, we aim to achieve these successes in a rapid manner. Sustainable Infrastructure / Built Environment is the second cohort of 2022 for the AWS Sustainable Cities Accelerator.
Benefits
Startups selected to participate will receive:
Collaboration opportunities with AWS Public Sector customers and members of the AWS Partner Network

Specialized AWS training

Up to $100,000 in AWS Activate Credits

Mentoring from sustainability domain and technical subject matter experts

Business development and investment guidance from Freshwater Advisors and Public Spend Forum

Networking opportunities with other participating startups

Support from Business and Technical Experts
Hands-on assistance with AWS Cloud Infrastructure
Exclusive networking and collaboration
Expert guidance in developing sustainable solutions for cities
Our Mission
Our mission is to build a diverse cohort of startups from across the sustainable infrastructure / built environment industry that have demonstrated commercial traction in terms of revenue and the potential to scale. The core goal of this AWS Sustainable Cities Accelerator is to help mature startups accelerate their impact, access additional resources, and expand their reach.
Eligibility Criteria
We are searching for companies to participate from around the world. If you are a startup working in the area of sustainable infrastructure / built environment, we want to hear from you. We welcome companies from growth stage to series C and beyond.
Criteria
There is no equity or financial obligation to participate. The accelerator is open to any early-stage company that meets the following criteria:
Focuses on sustainable infrastructure and built environment solutions relevant for urban environments, including smart buildings, energy efficiency solutions, emissions tracking software, technologies for the built environment, materials marketplaces, data analytics, EV charging for buildings, or sustainability reporting.

Can commit 5-15 hours / week throughout the six-week virtual accelerator.

Participants must be fluent in English and able to join video conference events, primarily held during US Central Time business hours.
For more information, visit https://awssustainablecities.com/