Deadline: 5-Apr-23
The Antarctic Wildlife Research Fund (AWR) has launched the 9th Call for Project Proposals.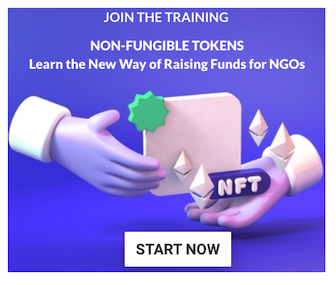 The Antarctic Wildlife Research Fund (hereafter AWR) wishes to contribute to and support the work of CCAMLR so that the Antarctic krill fishery is managed in a manner consistent with the precautionary approach detailed in the Convention text. The aims of the AWR have therefore been developed to be consistent with the work of CCAMLR.
It is envisaged that any research and monitoring work supported by the AWR will build, incrementally, towards a new management approach for the krill fishery. Funded work should therefore support, rather than replace, the work of CCAMLR. In developing research proposals for consideration by the AWR, it is hoped that projects will be collaborative in nature, including between scientists from different CCAMLR Members, between scientists and krill fishing companies and between government and non-governmental scientists.
Preferred Research
Krill biology and ecology to inform krill fishery management: Studies into krill life history parameters such as growth, recruitment, reproduction, as well as understanding the effects of environmental drivers on krill biology are the key to informing parameterisation of stock assessment models to set precautionary catch limits for krill fishery.
Krill-Predator-Fishery Interaction: Studies into the structure and characteristics of krill swarms and foraging behaviour of different krill predators (e.g. penguins, flying seabirds, seals and whales) and of the behaviour of the commercial krill fishery will facilitate understanding about the types of krill swarms preferred by predators and the fishery alike.
Supporting 'risk assessment' 'spatial overlap analysis' (previously known as risk assessment) framework for krill fishery management: The commercial krill fishery is known to overlap in both space and time with natural krill predators, thereby potentially increasing the risk of disproportionate impacts on some predators.
Cutting edge science to monitor krill for fishery management: Developing and enhancing capability and utility of newly available acoustic data through advanced technologies collected from fishing vessels, autonomous remotely operated underwater vehicles or from fixed mooring buoys will likely be useful in providing information about intra- and inter-annual changes in krill distribution and abundance. This would be particularly important in those areas preferred by the fishery.
Funding Information
For the current round of funding ca USD $150 000  is available. It is unlikely that all of this amount will be awarded to a single project, though this may be possible for a particularly compelling proposal. Successful proposals might generally expect to receive in the order of USD $25,000 to USD $90,000.
Eligibility Criteria
Preference to researchers from South America, Asia, Africa and Russia.
For more information, visit http://www.antarcticfund.org/call-for-proposals-2023-1