Deadline: 11-Oct-22
Applications are now open for the Rockstart Program- Energy.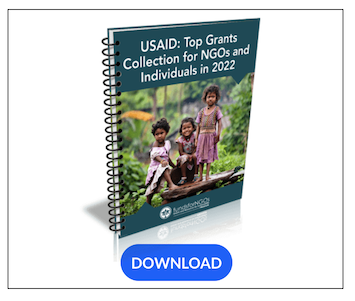 The Rockstart programs are domain-focused, tailor-made programs designed to rapidly take your business from MVP to investment-ready.
They fund and empower founders building scalable innovations leveraging emerging technologies and new business models, which are key to slowing down the pace of climate change.
Focus Areas
They invest in early-stage startups focused on driving the energy transition.

They shortcut your scaling journey through domain focused content and mentorship, market introductions and co-investments up to Series B.

They are especially interested in startups innovating in

Renewable energy generation

energy storage

smart-grid

Energy efficiency

Smart mobility

Decentralized energy systems
Details
Renewable energy generation:

They look for solutions that integrate, utilize and optimize the renewable energy supply to ensure a sustainable energy infrastructure.

Low carbon solutions:

Their planet needs businesses that tackle energy-intensive sectors and help market players get closer to net zero.

Mobility:

Their look to invest in solutions that create value from the increasing mobility data to unlock transport electrification opportunities and help cities become smarter.
Why should you join Rockstart?
If your team is dedicated to turning your startup into a high-growth company that drives positive change, Rockstart is a radical partner to propel your startup forward.

In short, they have the capital to fund up to € 2 million in your startup (up to series B), and even more important: They help address the most difficult challenges that your startup faces from a strategic, commercial, and operational

Perspective.

From experience, they know that most startups face challenges in several key areas when launching their product on the market and trying to grow:

Defining the right pricing model.

Is your product too expensive or are you charging too little?

In their experience, most startups begin modestly, resulting in prices that are too low rather than too high.

Moving from pilots to recurring customers.

These days it's not too difficult to get a corporate/company to commit to making a budget available for a pilot, but turning that pilot into a full scale implementation is a challenge, takes time, and can often lead nowhere.

Identifying the ideal market segment(s) for your product.

You have one customer in a specific segment of the market, but your product could also fit multiple other segments.

These are just a few examples of the type of questions that Rockstart helps its portfolio companies with, and they do this in three ways.
Eligibility Criteria
Rockstart is based in Amsterdam, Copenhagen and Bogota. Known for its entrepreneurial climate and open lifestyle, Rockstart is the place for any startup to grow internationally. Hosting startups in person helps them to ensure a soft landing for your startup in a new market and for you to get the best out of their network. You do not have to relocate for your respective program after you have been selected for a Rockstart investment. While designing the specific program, they aim to be as founder-friendly as possible. For the time being, all programs are run remotely until COVID-19 restrictions allow for worldwide travel again. After, they will find the best mix of in-person events and remote content.
For more information, visit https://rockstart.com/energy/