Deadline: 15-Aug-22
The Food and Agriculture Organization of the United Nations is seeking applications for Mountain Facility that supports concrete action on the ground to improve livelihoods and natural resource management in mountain communities.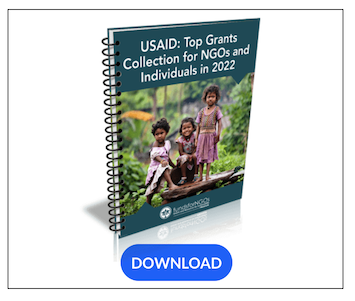 The purpose of this Mountain Facility Investment Support (MFIS) is to assist mountain innovative entrepreneurship in implementing their concrete and achievable business plans, to provide financial and technical capacity to cope with climate change effects and reduce livelihoods vulnerability
Priority will be given to project proposals that:
Apply gender transformation approaches and include the participation of women, youth, and/or marginalized and/or Indigenous groups;
Include innovative approaches to food security, food sovereignty and household incomes;
Promote fair value chains and social enterprises, strengthening local producers' participation and governance;
Promote sustainable mountain management practices (agrobiodiversity, forest management, water management practices);
Promote implementation of climate change mitigation and adaptation practices; and
Promotes organic certified products either through a participatory guarantee systems (PGS) or third party certification (TPC), or include the implementation of a PGS to certify farming systems.
Focus Areas
Investments to promote mountain biodiversity and agrobiodiversity conservation, through improved production, productivity, quality, clean technologies, processing, access to markets and value addition.
Promotion of mountain products based on native biodiversity and agroecology principles, as a strategy for food security and food sovereignty.
Promotion of fair value chains and social enterprises, strengthening local producers' participation and governance.
Implementation of nature-based solutions, including reforestation and agroforestry practices, for climate change mitigation and adaptation in mountain ecosystems.
Thematic Areas
The Mountain Partnership Steering Committee launched the Mountain Facility in 2016 and defined six broad thematic areas of work for funding:
Policy support and institutional strengthening
Capacity-building
Climate change adaptation and resilience building
Natural resources management
Strengthening of local economies
Data collection and dissemination
Funding Information
The total amount committed for Phase I is USD 120 000.
USD 25 000 (maximum 65 percent of the total budget).
Eligibility Criteria
An application is eligible if all the following criteria are met:
The proposed project is a multi-partner project with at least two partner organizations;
The lead applicant organization is a member of the Mountain Partnership.
The lead applicant organization is neither a national government nor a local government institution;
At least one applicant organization is located in a developing country;
All applicants either have a formal legal personality or an ad hoc recognition for the purpose of participating in the Mountain Facility Investment scheme (e.g. letter or note verbale by a public entity in the country where the grant activities will be carried out);
The applicants are not bankrupted, liquidated or administered by the courts;
The lead applicant organization possesses a bank account registered in its own name;
The proposed project includes an applicants' contribution of no less than 35 percent of the total proposed budget.
The applicants' cash contribution is minimum 30 percent of the total proposed budget (this can include a loan acquisition, which falls under the full responsibility of the applicant/s);
Any applicants' in-kind contribution is up to 5 percent of the total proposed budget (i.e. office, staff time, means of transportation, PC equipment, etc.);
The applicants provide evidence of their ability to co-invest in the project;
The applicants provide evidence of their ability (i.e. physical and legal) to use capital and/or other assets that are involved in their investment plans (e.g. agricultural land, building, machinery, labour, skills, etc.).
National and local government institutions can participate as partner organizations and contribute either in cash and/or in-kind to the project, but they cannot be the lead applicant and they cannot be the recipients of the grant.
For more information, visit Mountain Facility Grants.
For more information, visit https://www.fao.org/mountain-partnership/our-work/resource-mobilization/mountain-facility/en/