Deadline: 25-Sep-22
The Tawazun Economic Council is seeking applications for Aerospace Xelerated programme that is designed to support the growth of startups – regardless of where they reside.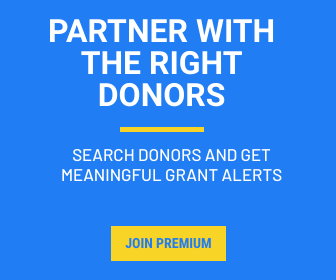 By supporting these innovative early stage technology businesses, the programme aims to bolster the growth, competitiveness, and sustainability of the aerospace industry.
They're looking to engage with businesses that are looking to scale up and raise further investment.
Benefits
Investment: £100k from Boeing £100k+ in perks.

Firsthand access: The Boeing Company Tawazun Economic Council more TBA

Introductions: Angel investors Corporates VCs

Mentoring: Founders Investors Experts
Who is this programme for?
They're looking for exceptional startups actively building Digital Services & Solutions to advance the future of aerospace. They're especially interested in innovative startups building solutions within the sector areas:

Flight & Passenger Journey Optimization: Digital services and solutions applied to the flight journey to explore advancements in Navigation & Flight Planning, Flight Data Monitoring, Analytics, Security, & Safety. Solutions focused on disruption mitigation, improved communications, and the overall passenger experience to enhance the passenger journey.
Supply Chain Intelligence: Digital services and solutions that provide predictive and prescriptive analytics to improve supply chain intelligence. Services and solutions focused on building supply chain resilience.
Next Generation Workforce: Digital services and solutions tailored to maximize the talent pipeline in the industry by attracting the right talent. Digital services & solutions centred around retaining talent and staying competitive.
Operational Efficiency: Digital services and solutions that increase operational efficiency, such as digital factory and data flow management, integration of data systems, or other novel solutions. Other potential areas include solutions targeting improved management of asset/component health, performance optimization, and preventative maintenance.
Eligibility Criteria
The programme is open to startups globally and is a Seed to Series A-stage accelerator for technology startups looking to impact and scale in (or establish themselves into) the aerospace industry.
For more information, visit https://xelerated.aero/