Deadline: 2-Sep-22
Submissions are now open for the 2023 LUSH Spring Prize to build capacity for those repairing the earth's damaged systems and leaving the world lusher than they found it.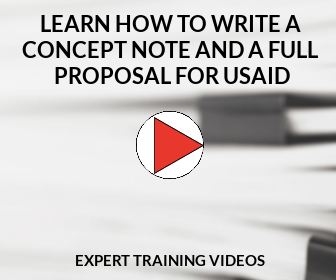 The LUSH Spring prize is for organisations that are working to revive damaged social and natural environments, and who want to share what they are doing to inspire and inform others.
People all over the world are developing ways to live in harmony with nature and each other. They are generating renewable resources, restoring ecosystems, nurturing solidarity and building health, wholeness and resilience. They are bringing life back to damaged land and oceans, and reversing silent springs.
The Lush Spring Prize is here to support these regeneration movements through:
A biennial £200,000 prize fund. This is open to communities, organisations and businesses from the Intentional stage, through to Young and Established organisations, and Influencers.
Events that bring people together to share their skills and experience.
Publicity to raise awareness of regeneration and its potential to heal damaged systems,create resilience to crises, and grow abundance.
Prize categories
There are four different Spring Prize categories: Intentional, Young, Established and Influence.
Intentional Award: This prize is for individuals, communities, aspiring businesses or newly formed groups and organisations to help establish a strong foundation from which to grow.
Young Award: For groups or organisations who are 1-5 years old and are looking for a boost to expand or develop their work. There are at least 3 Young Projects awards.
Established Award: For groups or organisations who are seen as beacons – ones that demonstrate success and are standing the test of time. There are at least 2 Established Projects awards.
Influence Award: This prize is for local, national or international organisations and networks that have a core focus on campaigning or lobbying to influence policy, regulation or public opinion in support of regeneration. There are at least 2 Influence awards.
Award Information
For 2023, the prize categories again cover the ideas stage, through to young and established organisations, and campaigns to influence policy or public opinion towards a more regenerative society.
Intentional Award – at least 4 awards of up to £10,000
Young Award – at least 3 awards of up to £20,000
Established Award – at least 2 awards of up to £25,000
Influence Award – at least 2 awards of up to £25,000
Two additional collaborative prizes – with prize funds of £10,000 and £15,000
Eligibility Criteria
They accept applications from anywhere in the world.
You can also nominate an organisation or project and they will contact them – encouraging them to apply.
Lush, the company funding the Spring Prize, is a vegetarian company. As such, money awarded will not be channelled towards the direct slaughter or ill-treatment of animals.
They will not fund organisations or projects involved in animal testing.
They will not fund organisations or projects involved in destructive environmental and social practices.
Although organisations farming animals will not be excluded, priority will be given to organisations which encourage alternatives to animal consumption.
Any project which does not quite fit these eligibility guidelines is welcome to apply if they feel they can provide a strong argument for why they should consider them.
Organisations may only submit an application to one category.
No organisation will receive a prize two years in a row.
Prizes are for ongoing work (not as a reward for past work).
If offered a prize, recipients must:

Attend the awards ceremony, unless there are exceptional circumstances (all expenses will be paid).
Prepare information on the winning project for the awards event.
Fill in an evaluation form 10 months from the award being given.
Support the PR and outreach activity for the prize.
Ethical Consumer Research Association (a partner in the LUSH Spring Prize) will conduct due diligence research on nominated individuals and organisations prior to recommending initiatives for awards. It would be helpful if applicants flag up any potential concerns in advance.
Other unanticipated ethical concerns will be considered on a case by case basis.
For more information, visit https://springprize.org/