Deadline: 15-Sep-22
The LHoFT Foundation has launched the 5th edition of CATAPULT: Inclusion Africa to support selected firms in developing their businesses and achieving their inclusion goals.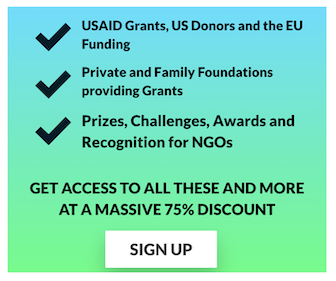 Developed by the LHoFT Foundation, the programme targets companies focusing on financial inclusion in Africa, aiming to build bridges with Luxembourg's Microfinance industry while highlighting their initiatives in alignment with the sustainability goals of Luxembourg's finance center.
The Bootcamp leverages Luxembourg's Inclusive Finance and Fintech ecosystem in order to support the selected firms in developing their businesses and achieving their inclusion goals. A 5 day training and networking Bootcamp, from October 24th to 28th 2022, run in Luxembourg, for 10 selected Fintech firms working to improve financial inclusion in Africa.
Benefits
All costs are covered
LHoFT will reimburse reasonable travel costs to reach Luxembourg, using Economy Class Airline Carrier, up to 2000€ per person/company (or equivalent).
The participants will be hosted in the hotel selected by the LHoFT, located in Luxembourg City and for the duration of the programme.
Eligibility Criteria
Selected firms will have, at least, a demonstrable Minimum Viable Product ("MVP") and will likely be in the pre-seed to seed stage of funding.
Companies must be active in the financial inclusion field, helping underserved and unbanked populations in Africa get access to financial products and services.
Companies will submit all necessary information to the LHoFT in order to assess the viability of the project, company, background of owners and key shareholders to limit the risks of non-compliance or doubtful application to the programme.
Companies must agree and shall provide on-going performance metrics and business status for a period of three years post programme completion to the LHoFT for the purposes of programme evaluation.
The selected firm must guarantee that a founding team member, typically the CEO, will attend the programme for the duration of the week.
They are particularly interested in hearing from firms in payments and related services.
For more information, visit https://lhoft.com/catapult/africa/