Deadline: 31-Aug-22
Join '2035 E-Mobility Global Demo Day' to transform concepts and ideas into reality! Startups moving to the final round of the competition will receive airline tickets subsidy to Taipei, Taiwan, travel accommodations (Only for Startups outside Taiwan.), one-on-one meetings with potential investors and business partners, networking, and a demo stand in the Future Star Pavilion at the 2035 E-Mobility Taiwan trade show in April 2023. Don't miss out on the chance to make yourself a shining star at this event!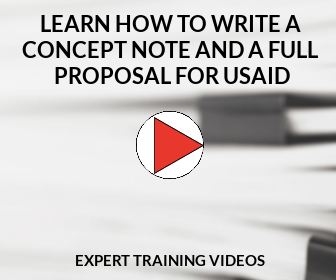 With this future insight and a strong foundation in the semiconductor and ICT industries, advanced manufacturing, and software programming, Taiwan has demonstrated its place as a major supplier in the global high-tech and automotive industries. Taiwan-based companies—including TSMC, TECO, FUKUTA, BizLink, EOI Group, Asia Optical, and CoreMax—are some of the largest providers of Tesla's components. Meanwhile, Taiwanese manufacturers such as Delta, Pegatron, and Quanta have long been the trusted suppliers for top carmakers in countries like the U.S., Europe, and Japan.
Hence, Taiwan External Trade Development Council (TAITRA)—Taiwan's foremost nonprofit trade-promoting organization—will launch 2035 E-Mobility Taiwan as a new trade show for the EV and self-driving car ecosystem. The show is set to take place on April 12-15, 2023. Before the trade show, TAITRA and Epoch Foundation—the founder of Garage+, which is known as Asia's largest zero-equity incubator—will co-organize the '2035 E-Mobility Global Demo Day'. Through this startup pitch event, we hope to scout new ideas and solutions for future mobility and foster business collaborations between startups and manufacturers and/or venture capitalists.
What winners will win?
Before the Trade Show

Airline ticket subsidy to Taipei, Taiwan for each team
(Only for Startups outside Taiwan. Winners should follow entry restrictions for foreigners to Taiwan.)

During the Trade Show

Business opportunities w/ Fortune 500 companies
Exhibit at Future Star Pavilion at 2035 E-Mobility Taiwan
Public Pitch opportunity at the main stage of 2035 E-Mobility Taiwan
Networking Cocktail Party

After the Trade Show

3-month working space at Garage+
Assistance with soft landing in Taiwan

During/After the Trade Show

Accommodation subsidy
Media exposure

A website page featuring the winners
EDM(s) featuring the winners
Press release(s) featuring the winners
Exposure on the trade show's Facebook page
A promotional video posted on the trade   show's website and TTS D'Channel
Qualifications
The 2nd edition is open to startups in aspects of electrification, connected cars, autonomous driving, shared platform, human-vehicle interface, and EV platform.
They prefer Startups in the Growth Stage from E-Mobility with the below criteria:

Startups in Growth Stage on E-Mobility
Funding Stage: Seed ~ Series B
Full-time Entrepreneurs
Product in Market with Early Revenue
Award Records (Optional)
For more information, visit https://www.e-mobilityshow.com.tw/en/menu/D2DB68D4BC13A8A6D0636733C6861689/info.html