Deadline: 14-Aug-22
She Loves Tech is pleased to launch the world's largest startup competition for Women and Technology.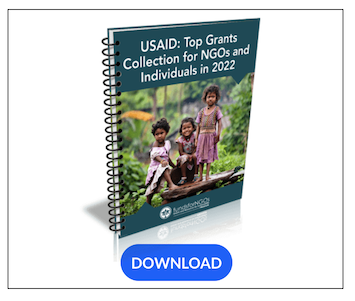 They provide the much-needed global platform and a stage for entrepreneurs to showcase, provide access to funding opportunities, and equipping them with skills and resources to take their business to the next level.
Benefits
She Loves Tech works with startups to take their business to the next level. If you are shortlisted, they work closely with you, providing mentorship and/or workshops to prepare for your final pitch. At the Global Finals, their week-long bootcamp is specially curated to provide you with mentorship, training and access to their network of top investors and influencers from the tech community. Alumni startups from previous years have gone on to raise in aggregate over US$300 million in funding from some of the world's top investors, including Sequoia Capital, Vertex Ventures, Wavemaker, Microsoft and Amazon.
Competition Process
Early Stage Startup

August – September 2022
Applications will be evaluated by the global screening team with the final shortlisted startups receiving access to exclusive pitch preparation curriculum and mentorship sessions. They look at a range of criteria including market opportunity, traction, scalability and growth potential, innovation and creativity, calibre of founder and team.

 Local Rounds

September – October 2022
Shortlisted startups will take the stage to showcase their businesses in their respective Local rounds hosted in different countries and regions. The winner of each round will then move into the global phase of the Competition.

Bootcamp

End of October 2022
A week-long boot camp especially curated for the winners of each local round will take place at the end of October. The boot camp is based on experiential learning, mentorship and peer coaching. It covers market, innovation and fundraising topics.

Global Finals

November 2022
The culminating final round of the competition will be held during the She Loves Tech Global Conference, and will also serve as an investor demo day, allowing startups to pitch to investors directly for funding. Startups have the opportunity to win up to US$50,000 investment and cash prizes.
Eligibility Criteria
They are looking for early stage technology startups who are seeking seed, angel or A round funding (under US$5M) with at least a minimum viable product or working prototype (past ideation stage). You also must have a technology startup fulfilling ONE of the following gender lens:

Female founder
Majority female users
Majority female consumers
Technology impacting women positively
Application Deadlines
For more information, visit https://www.shelovestech.org/competition